Welcome to The H. H. Franklin Club, Inc.
The H. H. Franklin Club, Inc. is a non-profit membership organization devoted to the preservation and exploration of the H. H. Franklin Manufacturing Company history and its effects on the history of the automobile.
The H.H. Franklin Manufacturing Company of Syracuse, NY built America's most successful air-cooled automobile, with its first innovative air-cooled motorcar in 1902 and continued production until 1934. Of the 150,000 Franklins built between 1902 and 1934, it's estimated that about 3,700 have survived.
Become a Member
Join TODAY and receive access to our Members Only section.
Factory Scanned Drawings
The Franklin Serivce Station
Online Membership Roster
What's New on February 9?

Many, Many 1932 Parts from Jim Drew.
What's New on February 6?

Paul Fitz has updated his fan and clutch rebuilding and other services ad.
What's New on February 1?

Wanted: 1933 Olympic 18B Front Shell. Also, 1929 or 1930 Coupe for project restoration.

What's New in January?
See a new Midwest Region Page with Events listing and the Midwest Region Newsletters - The Franklin Line
Note the dates for the 2017 Westrek and Louisana Toure on the right.
Photos of Plano, Il Midwest meet, Fall 2014
Updated the listing of Franklin Service Station's to now include all of 2014 and 2015.
Updated list of materials available for sale from the Franklin Club Library.
SPECIAL, LIMITED TIME ONLY sale of excess Library books and Air Cooled News issues. These publications will only be for sale until the Trek.
Photos from Andy Whittenborn of 2014 Trek
Photos from Andy Whittenborn and Video from Andre Audette of 2015 Mapletrek
Fixed 2010 Westrek photo that weren't displaying
Photos from Andy Whittenborn of 2015 Trek
Updated information on 2016 Westrek
Upated Meet Dates for Midwest Region. Check out the 2016 dates at the right, and watch your mailbox for more info.
Barn find front axle for sale.
---
Member Update 2016
January 4, 2016
Hello!
My parents, John and Mary Rose Hufnagel, are long-time members (I am their daughter Cathy). Some members may be aware that my mother has been on the kidney transplant list for almost 2 years, so she asked me to let everyone know that last Monday (Dec 21st) she received an early Christmas present in the form of two transplanted kidneys! She is home from the hospital and doing well. She has named the new kidneys Frick and Frack.
If anyone would like to send Get Well wishes, their address is 7440 Rochester Road, Lockport NY 14094.
Thank you for passing along the news!
Cathy Nacov
---
Welcome New Club Members
Damien Montanile and Julliett Ambriz
Stan and Kate Stutheit
William Smith
Anaheim, CA
Syracuse, Nebraska
Sturbridge, Mass
---
---
---
Paul and Coral Loebel
Jim and Cheryl Nicholson
David Craddock
Beaver Dam, WI
Sheboygan Falls, WI
Redford, MI
---
---
---
George and Beth Lamphere
Anthony and Kathleen Porcelli
Dee and Rick Gudenau
Westford, VT
Lyndhurst, NJ
Saint Clair Shores, MI
---
---
---
Lyle and Velma Kennedy
Richard Thackston
Rosemary LeClair
Elverta, CA
Troy, NH
Homosassa Springs, FL
---
---
---
Buck Kamphausen
Henry Brooks
Bob Jones
Vallejo, CA
Midfield, AL
Akron, OH
---
---
---
Arlie and Mary Tucker
David and Cheri Jetmore
Jeffrey Kier
Libertyville, IL
Richmond, IN
Ewan, NJ
---
---
---
Matthew Kilkenny
Matthew Coltrain
Michael Cosby
Los Gatos, CA
Middleburgh, NY
Rockwall, TX
---
---
---
James Dalton
Austin Hiebert
Winston Stauffer
Cleveland, GA
Newton, KS
Southampton, PA
---
---
---
David Lacka and Theadore Norton
Robert Steven Bell
Daniel Hawrylczak
Portland, OR
Bellaire, TX
Lackawanna, NY
---
---
---
James Freeley
Woburn, MA
Franklin Vintage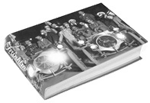 Franklin Vintage — An elegant photo book with text by Sinclair Powell. Buy the book.