Welcome to The H. H. Franklin Club, Inc.
The H. H. Franklin Club, Inc. is a non-profit membership organization devoted to the preservation and exploration of the H. H. Franklin Manufacturing Company history and its effects on the history of the automobile.
The H.H. Franklin Manufacturing Company of Syracuse, NY built America's most successful air-cooled automobile, with its first innovative air-cooled motorcar in 1902 and continued production until 1934. Of the 150,000 Franklins built between 1902 and 1934, it's estimated that about 3,700 have survived.
Become a Member
Join TODAY and receive access to our Members Only section.
Factory Scanned Drawings
The Franklin Serivce Station
Online Membership Roster
Membership Renewal for 2015
The H.H. Franklin Club, Inc. membership year is from Jan 1 through December 31st. Please pay your dues by December 31st, 2014.
After February 1, 2015 the Dues will increase by $5.
Renew Your Membership TODAY.
November 7, 2014
Make plans NOW to attend the Mid-Winter Sunshine Tour held at Mount Dora, Florida. February 12-14, 2015. Contact Alex Huppe at alexhuppe@icloud.com
November 18, 2014

Do you know who is riding in the passengers seat of this Franklin?
- Stay tuned for the answer. -
Welcome New Club Members
Wayne C.
Tiffin, OH
Holly and Jim B.
Canton, OH
Lynn S.
Knoxville, TN
Cheryl and Tom E.
Centreville, VA
Myron V.
Akron, OH
Franklin Vintage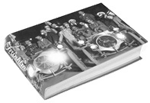 Franklin Vintage — An elegant photo book with text by Sinclair Powell. Buy the book.