Welcome to The H. H. Franklin Club, Inc.
The H. H. Franklin Club, Inc. is a non-profit membership organization devoted to the preservation and exploration of the H. H. Franklin Manufacturing Company history and its effects on the history of the automobile.
The H.H. Franklin Manufacturing Company of Syracuse, NY built America's most successful air-cooled automobile, with its first innovative air-cooled motorcar in 1902 and continued production until 1934. Of the 150,000 Franklins built between 1902 and 1934, it's estimated that about 3,700 have survived.
Become a Member
Join TODAY and receive access to our Members Only section.
Factory Scanned Drawings
The Franklin Serivce Station
Online Membership Roster
What's New on April 29?
Click here to view sale flyer of 1928 Franklin Sedan for sale.
Check out the 1930 DeLuxe Sedan being sold by The Franklin Automobile Collection at Hickory Corners.
What's New on April 10?

Check out the 1907 Model 'D' 5-passenger Touring Car for sale.
What's New on April 2?

Check out the 1932 16A (163) sedan for sale.
What's New on March 31?

Check out the photos by Eric Berg, Frank Peredo, Kathy Ryan, and Amanda Webb of the 2015 Westrek to Crater Lake, Oregon
What's New on March 19?

Parts wanted for 1928 Franklin 12B
What's New on March 7?

Parts wanted for 1926 Franklin 11B Runabout
----------
Here is just an update on the FACHC. We are presently waiting for bids to replace or repair the awning over the front of the building, and want it finished before the summer season. The old one had been installed improperly and was worn and frayed where it had rubbed on the frame.

Eric and Phil, with the help of the Gilmore Garage crew, want to get the 1919 running and on the road, at least drivable. It has been invited to the Concours D' Elegance of America which is held in Canton, MI in July. This year it is on the Sunday that the Trek begins. It all depends on if we can get it running in time. Tom has offered to look at the carburetor which is the first stop in getting clean fuel to the motor.

In January we took the original Franklin service sign that Gordon Howard sold for a very good price to the museum. It has been hung over the door leading from the Lincoln museum and is very visible from the Lincoln area. Looks good.


What's New on March 3?

New YouTube video of the 2015 MapleTrek.
What's New on March 2?

1929 Frankln for Sale.
What's New on March 1?

Info on the Spring Midwest Meet.
----------
What's New in the previous few weeks?

Scott Comstock literature for sale.
Many, Many 1932 Parts from Jim Drew.
Paul Fitz has updated his fan and clutch rebuilding and other services ad.
Wanted: 1933 Olympic 18B Front Shell. Also, 1929 or 1930 Coupe for project restoration.

Updated list of materials available for sale from the Franklin Club Library.
SPECIAL, LIMITED TIME ONLY sale of excess Library books and Air Cooled News issues. These publications will only be for sale until the Trek.
---
Member Update 2016
April 26, 2016
Sadly we note that member Don Reddaway passed away on April 8th. Click here for more information on Don.
Alice Ober passed away on February 21, wife of Frank B. Ober, Jr who predeceased her in 2013.
April 16, 2016
Sadly Mrs. Mary Watson passed away on Sunday, April 10, 2016.
Mrs. Mary Wilhoite Watson, 82, passed away on Sunday, April 10, 2016, at her residence. She was beloved by all who knew her and they enjoyed her spirit and attitude towards life.
She was born in Owen County, Kentucky to Laville and Julia Wilhoite, both deceased. She was preceded in death by her sister, Sandra Louise Wilhoite Easton.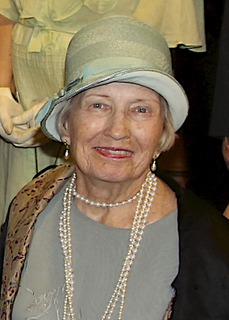 She is survived by her husband of 61 years, Otto B. Watson Jr.; daughters, Laura (Rupert) Watson Zolayvar and Cheryl (Thomas) Eisenhardt; and grandchildren, Stephanie and Eric Zolayvar and Timothy and Steven Eisenhardt. Her family was important to her and a joy in her life.
Mary graduated as valedictorian in 1951 from Lloyd High School in Erlanger, KY. She held Bachelors and Masters degrees in Business Education from the University of Kentucky and an MBA from UNC-Greensboro. Mary taught Business classes at Bourbon County High School in Bourbon County, Kentucky from 1955 through 1958. Mary taught Business courses at Alamance Community College for more than 20 years before retiring in 1993.
She was an active member of the First Baptist Church of Burlington for 58 years where she participated in many programs including: Sunday School teacher, Stewardship committee member and choir member. She volunteered in community programs, including Meals on Wheels and the Burlington Christian Women's Club. She was a lover of antique vehicles and was a member of both the Antique Automobile Club of America (AACA), Alamance Regional AACA, and the H. H. Franklin Motor Club, participating in car club events for Hospice and many other organizations.
Viewing was be held in Burlington on Friday, April 15, 2016. A funeral service was be held at the First Baptist Church of Burlington, Broad Street, on Saturday, April 16, 2016.
Friends wishing to make memorial donations may make them to the First Baptist Church of Burlington in Mary's memory.
January 4, 2016
Hello!
My parents, John and Mary Rose Hufnagel, are long-time members (I am their daughter Cathy). Some members may be aware that my mother has been on the kidney transplant list for almost 2 years, so she asked me to let everyone know that last Monday (Dec 21st) she received an early Christmas present in the form of two transplanted kidneys! She is home from the hospital and doing well. She has named the new kidneys Frick and Frack.
If anyone would like to send Get Well wishes, their address is 7440 Rochester Road, Lockport NY 14094.
Thank you for passing along the news!
Cathy Nacov
---
Welcome New Club Members
Mark Mathews
West Hollywood, CA
---
---
---
Michael and Denise LaNave
Robert Group
Laurie Deremer
Mays Landing, NJ
Whites Creek, TN
Cocoa Beach, FL
---
---
---
Les and Yvonne Tiedtke
Rick Nash
Michael Whitehead
Dallas, TX
Missoula, MT
Poway, CA
---
---
---
Damien Montanile and Julliett Ambriz
Stan and Kate Stutheit
William Smith
Anaheim, CA
Syracuse, Nebraska
Sturbridge, Mass
---
---
---
Paul and Coral Loebel
Jim and Cheryl Nicholson
David Craddock
Beaver Dam, WI
Sheboygan Falls, WI
Redford, MI
---
---
---
George and Beth Lamphere
Anthony and Kathleen Porcelli
Dee and Rick Gudenau
Westford, VT
Lyndhurst, NJ
Saint Clair Shores, MI
---
---
---
Lyle and Velma Kennedy
Richard Thackston
Rosemary LeClair
Elverta, CA
Troy, NH
Homosassa Springs, FL
---
---
---
Buck Kamphausen
Henry Brooks
Bob Jones
Vallejo, CA
Midfield, AL
Akron, OH
---
---
---
Arlie and Mary Tucker
David and Cheri Jetmore
Jeffrey Kier
Libertyville, IL
Richmond, IN
Ewan, NJ
---
---
---
Matthew Kilkenny
Matthew Coltrain
Michael Cosby
Los Gatos, CA
Middleburgh, NY
Rockwall, TX
---
---
---
James Dalton
Austin Hiebert
Winston Stauffer
Cleveland, GA
Newton, KS
Southampton, PA
---
---
---
David Lacka and Theadore Norton
Robert Steven Bell
Daniel Hawrylczak
Portland, OR
Bellaire, TX
Lackawanna, NY
---
---
---
James Freeley
Woburn, MA
Franklin Vintage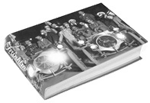 Franklin Vintage — An elegant photo book with text by Sinclair Powell. Buy the book.