Welcome to The H. H. Franklin Club, Inc.
The H. H. Franklin Club, Inc. is a non-profit membership organization devoted to the preservation and exploration of the H. H. Franklin Manufacturing Company history and its effects on the history of the automobile.
The H.H. Franklin Manufacturing Company of Syracuse, NY built America's most successful air-cooled automobile, with its first innovative air-cooled motorcar in 1902 and continued production until 1934. Of the 150,000 Franklins built between 1902 and 1934, it's estimated that about 3,700 have survived.
Become a Member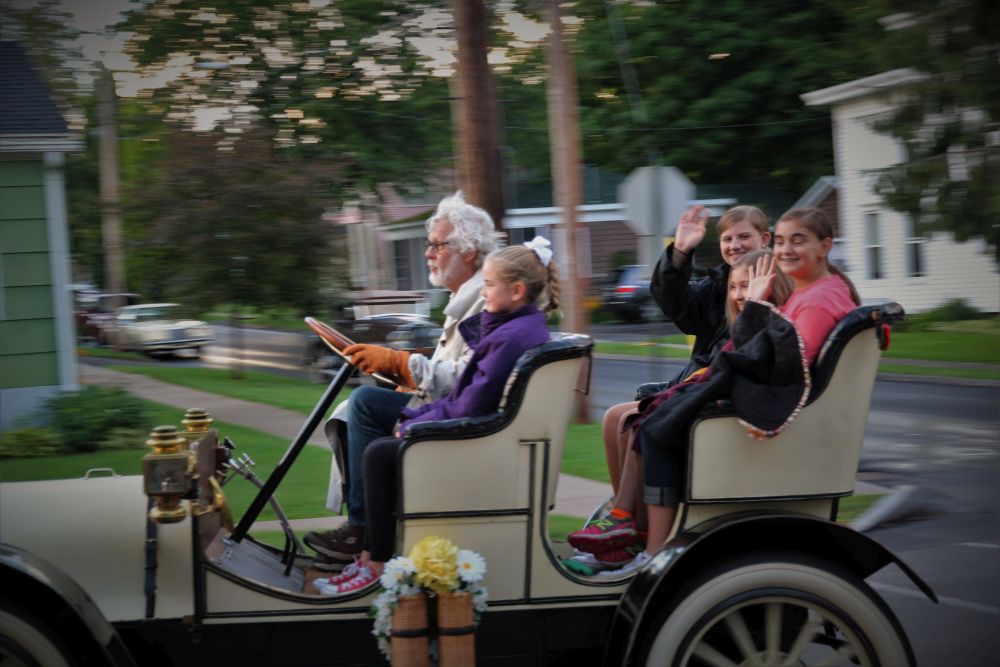 Join TODAY and enjoy the many benefits of belonging to our club. Tour with other Franklins at the Trek, the Westrek, the two Midwest Regional meets each year, and other club sponsored meets. The H.H. Franklin Club offers a variety of resources to repair, restore, and/or maintain your Franklin. Enjoy the comraderie of our members who all appreciate the Franklin marque and will share that enthusiasm with you. As a 501(c)3 educational club the H.H. Franklin club has a variety of technical and historical resources available for club members and the public. Club members receive the award winning club magazine 'The Air Cooled News' three times a year, the club newsletter 'The Franklin Service Station' four times a year, and the Franklin Registry of all members and Franklin cars around the world. As a member you will also receive access to our Members Only section on the web which includes:
So join us and help preserve the heritage of these fine cars and the historic air-cooled technology pioneered by the H.H. Franklin Company.
What's New on the Web and News
Do you have news or information (or corrections) for your Franklin Club website?
Click here to send mail to the webmaster at "Webmaster@Franklincar.org"
---
What's New on January 16?


FOR SALE: 1911 Franklin Model M Touring Car. Go to the For Sale Tab or click here for more specifics.
Updated Last Year on December 19.
FRANKLIN WANTED: Help out a member to find a Franklin Olympic or late model Franklin that can be driven now and enjoyed. Here is a unique situation; trade a Franklin for the 1964 Valiant convertible which was featured in the September issue of Hemmings Classic Car. It is unusual as it was built in Canada and has the front clip of a Valiant but from the cowl back it is a Dodge Dart. It has a 225 slant 6 with a factory 4 speed. Go to the For Sale/Cars Wanted Tab or click here for more specifics.
Updated Last Year on November 19.
We sadly note the passing of Walter 'Wally' Miller. Go to the News tab or click here.
---
The Fall Midwest newsletter 'The Line' is now available for viewing. Go to the News/Midwest tab or click here.
---
Welcome New Club Members
---
Adrian Taylor
Bonney Lake, WA
----------
|
|
|
Roger and Rhonda Coburn
St Joe, IN
----------
|
|
|
Dick Dyer
Los Angeles, CA
----------
|
|
|
Anthony and Patrica Costa
Westwood, CA
----------
|
|
|
Tom and Eileen Eby
Goshen, IN
----------
|
|
|
Zachary Kajfasz and Melinda Peck
Caledonia, NY
----------
|
|
|
Mark Johnson
New Britain, CT
----------
|
|
|
Lloyd and Lorna Veenstra
Redcliff, Alberta, Canada
----------
|
|
|
James and Vicki Ware
Bonner Springs, KS
----------
|
|
|
Jeff Womack
Jackson, LA
----------
|
|
|
Dr. James and Magda Marquis
Danbury, CT
----------
|
|
|
Michael Davis
Montrose, CO
----------
|
|
|
Cole Rutan
Deep River, CT
----------
|
|
|
Christopher Coppoletti
Mount Vernon, WA
----------
|
|
|
Douglas L Chadwick
Duxbury, MA
----------
|
|
|
Dennis Driscoll
Cornelius , OR
----------
|
|
|
---
Franklin Vintage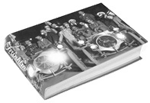 Franklin Vintage — An elegant photo book with text by Sinclair Powell. Buy the book.
Banner image: Jeryl Schriever