News of the Club
Member Update
June 29, 2017
STEVENSON (Levy), Nancy, age 65, of Bedford, passed away suddenly at home on Friday, June 23, 2017, with Jim, her loving husband of 46 years, at her side.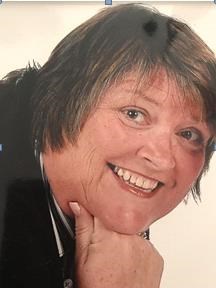 Born in Halifax, she was predeceased by both her parents. Survived by husband, Jim; daughter, Maggie (Owen) Barnhill of Bedford; sisters, Thelma Fraser of Prince Edward Island; Donna (Curtis) D'Entremont of Halifax; her grandsons, Patrick (13), Christopher (11), and Nicholas (10), who were the light of her life. "It's a grandmother's perogative" was always the answer to why she spoiled the boys rotten. Be it hockey games, voice recitals, or snuggles on the couch, she was always there for her grandsons. There is nothing she wouldn't do for the boys. She loved to travel, spending many months a year globetrotting with Jim, seemingly on a mission to see every country in the world. Having achieved her goal of visiting over 100 countries, her favourite would always be Scotland. Scotland holds a special place, as many close friendships were developed throughout daughter Maggie's highland dancing career. Collecting friends along her travels, Nancy loved to laugh and learn. She graduated with honours from MSVU at age 49, fulfilling her dream of becoming a university graduate. She was loved by many and will be forever missed.
May 29, 2017
Fernando "Fred" J. Antunes, 88, of Pohatcong Township, NJ, passed away Monday, May 22, 2017, at home.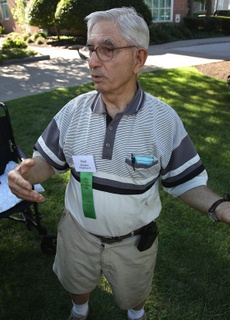 Born in Mt. Vernon, NY, he was the son of the late Alvera (Elmeida) and Serafin Antunes. He was employed by several pump companies as a mechanical engineer. Most recently, he was employed as chief design engineer and retired from Ingersoll Rand in Phillipsburg. He served in the Army as a tank mechanic during the Korean War, earning the rank of first lieutenant. Fred was a graduate of Peekskill High School and Clarkson College with a B.S. in mechanical engineering. He was a volunteer with the Warren County Division on Aging and Disability Services.

Fred enjoyed sailing, skiing and dancing. He was also an avid antique car collector. Fred will be remembered for his willingness to help strangers, keen interest in learning, youthful spirit, strong opinions and ability to fix anything. He was a communicant of St. Mary Catholic Church in Alpha, member of the Knights of Columbus, H.H. Franklin Car Club, and the Antique Auto Club of America. Fred is survived by his beloved wife of 65 years, Gloria; daughter, Leslie Rounsaville; sons, Michael and Thomas; brothers, Anthony and Andrew; sister, Beatrice Finnerty; nine grandchildren and a great-grandson. He was predeceased by a daughter, Katherine Smith, and a sister, Theresa Eagen.

A Memorial Funeral Mass will be held Saturday, June 17, 2017 at 10 a.m. in St. Mary Catholic Church, 830 5th Ave., Alpha. There are no calling hours. Entombment will follow in the parish cemetery. Arrangements are being handled by Doyle-Devlin Funeral Home, Inc. in Phillipsburg. Expressions of sympathy may be offered at devlinfh.com.

In lieu of flowers, the family requests donations in his name to St. Mary Catholic Church. Doyle-Devlin Funeral Home 695 Corliss Ave. Phillipsburg, NJ 08865 (908) 454-1361.
April 2, 2017
Patricia Ann Ball was called to be with her Lord, whom she loved and served, on May 11, 2017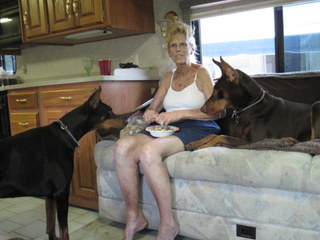 Tricia, as she preferred to be called, was born in Burbank, CA, on June 21, 1951, as an only child to William and Donnajune Foschaar. She grew up in the San Fernando Valley, and enjoyed family camping and water skiing trips, especially to Lake Shasta and Lake Powell. She especially enjoyed girl time and horseback riding with her best friend Linda Whipp, who became Maid of Honor at our wedding. She attended Simi Valley High School, and graduated from Moorpark College with a degree in wild and exotic animal training and management, which she put to good use working at Magic Mountain with their wild animal shows. One of her favorite stories was about being 'asked to leave' after the manager found racoons and lions living in her apartment.

She loved flowers, and spent a lot of time in the garden. As soon as a plant bloomed, she would bring flowers into the house. When we lived in Fillmore, she worked for a cousin who owned Fillmore Flower Shop.

Another of Tricia's loves was designing jewelry, and for a time, managed a jewelry store in Ventura. She loved Square Dancing, and met her husband-to-be, Sheldon (Shel) when she called a square dance for the high school youth group at Bardsdale Methodist Church, of which Shel was the adult advisor. With her interest in cars (she had restored her own Bug-Eyed Austin-Healy Sprite), she and Shel were a natural couple. On their first date, she told Shel she had grown up handing wrenches to her father while he restored and flew antique airplanes. They were married July 13, 1985. She became an 'instant mom' to Shel's two teen-age children, Allison and Christopher, and later a loving grandma to Kimberly Ball, and Mei and Cole Tanaka.

When Shel retired from teaching vocational education at Fillmore High School in 1995, they moved to Mariposa, and built their home in the Lushmeadows area. Her parents also relocated here about the same time. Tricia loved to be a homemaker, and especially to cook. She designed her own kitchen, around which Shel built their home. Each year she carried on a 109-year old family tradition of hosting a New Year's Day Pork and Sauerkraut dinner for family and friends.

Tricia's heart overflowed with love for her family, and for animals, and her home was a happy place for Shel and their Doberman Pinschers.

Tricia and Shel enjoyed travelling, especially in their antique and classic cars. She was a life member in the Horseless Carriage Club, member of the Marmon Motor Car Club, the Pierce Arrow Society, the Franklin Club, the Studebaker Club, the Model T Ford Club, and the Mountain Road Rattlers. She was the proud owner of, and helped restore, her 1969 Camaro Z-28.

Tricia became a licensed pilot. She served as a docent at the California Gem and Mineral Museum here in Mariposa. She took an active part in the United Methodist Women. She sang in the choir at Bardsdale Methodist Church, and was a church secretary .She (and Shel) served over 19 years as a volunteer with the Mariposa County Sheriff Department's SCOPE She is a past officer in the Lushmeadows Homeowners Association.

Tricia wanted to thank the caregivers who cared for her in the last days of her illness, and to the members of Hornitos Masonic Lodge No. 98 for their love, support, and prayers for both her and Shel.

A celebration of Tricia's life will be held at the Mariposa United Methodist Church, Saturday, June 10, 1;00 PM. In lieu of flowers, friends are invited to make a donation to the local SPCA, in fond memory of Tricia's love for animals, and/or to the Hornitos Masonic Lodge 98 Sunshine fund.
April 2, 2017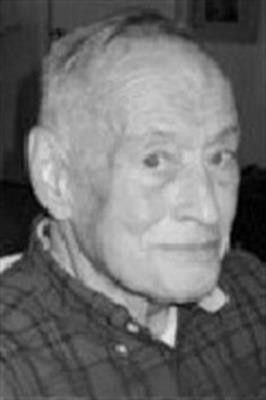 I am sad to report the passing February 25th of long time member Jack Desch of Topeka, KS. Jack was 79. He worked 40 years for The Hobart Corp. and served 21 years in the Kansas National Guard. Jack was a former member of The HHFC Board, was active in the club, and he and Sharon attended a number of Franklin Treks. His sense of humor and gregarious nature will be missed by all. I think he gave Andy a real run for his money as to who had used the most film when at those Treks. I shall personally miss his numerous friendly emails. Our sympathy to Sharon, their five children and their families.
Barb and Ed Wyle
February 6, 2017
It is with great sadness that we report that Dan Grogan passed away Wednesday, January 11, 2017.
Daniel C. Grogan, was born in Bronxville, NY, Daniel had lived in Hawthorne for many years before moving to Wyckoff in 1985. He honorably served his country in the U.S. Army. After his service, he was the owner of Action Sprinkler Corp. in Hawthorne for many years. Daniel enjoyed antique cars, aircraft and gardening. He was a member of the Franklin Car Club, the North Jersey A's and the First Reformed Church in Hawthorne. Daniel was the wonderful husband of Janice Grogan (nee Cross). Loving father of Christopher Grogan and his wife Christine and Scott Grogan and his wife Jennifer. Adoring Pop Pop to Jack, Julia and Abby Grogan. Dear brother of the late Bob Grogan and the late Joe Grogan. Daniel will be remembered by his winning smile, love of coffee, kindness toward animals and surprise purchases in the garage. In lieu of flowers, memorial donations may be made to the First Reformed Church, 259 Lafayette Ave., Hawthorne, NJ 07506.

Published in The Record on Jan. 12, 2017
---
Franklin Club member, Jim Kling from Nampa, Idaho, passed away in September, 2016. He attended a Trek and drove his 1932 Franklin sedan on a Westrek and the Bakersfield Swap Meet and Tour/Webb Franklin get-together. In 2013, I was fortunate to be able to purchase the '32 and I had a chance to visit with Jim when I picked up the car. After we got the Franklin home, Jim would call me periodically to make sure that I was still happy with the purchase of the car! He had a friendly, outgoing and helpful personality.

...Bill Charpier
---
Merle Brooks passed away November 27, 2016. An active west coast member of the Franklin Club, Merle drove his 1927 Coupe and 1927 Oxford Sedan on many Westreks over the past 35 years with his wife, Armiene. In 1988, they chaired the 19th Westrek in Leavenworth, Washington. After retiring as the General Manager of the Stevens Pass Ski Resort where he was an innovator in the ski industry (one of the lifts is named for him), Merle and Armiene wintered in Arizona and summered in Washington.

...Marlene Zimmerman