2003 Midwest Meet, Wisconsin
Hosted by Bob, Pat Kern
The Midwest Region had one of the best times touring Bob Kern's manufacturing plants, Musuems and other places of interest.

Pictures taken by Generac employees and Jack Morris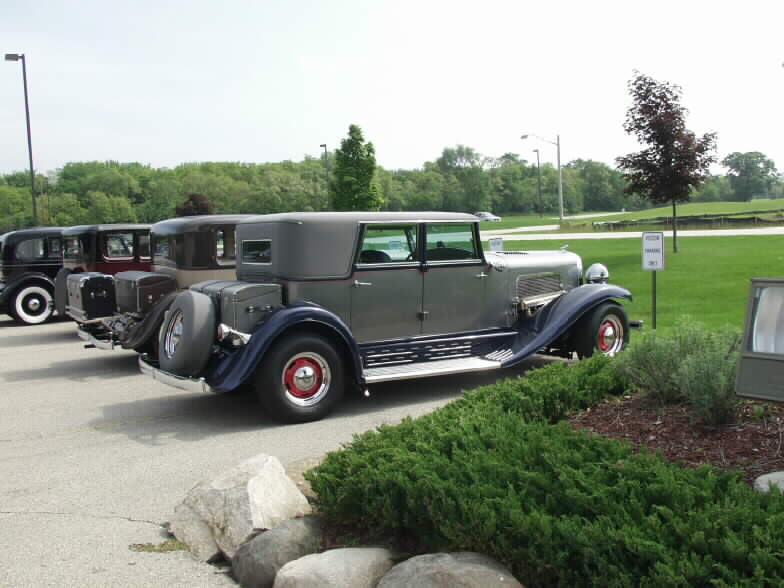 Bob Kern's NEW V12 Franklin - 1930 style with 2002 engineered chassis and V12 air cooled engine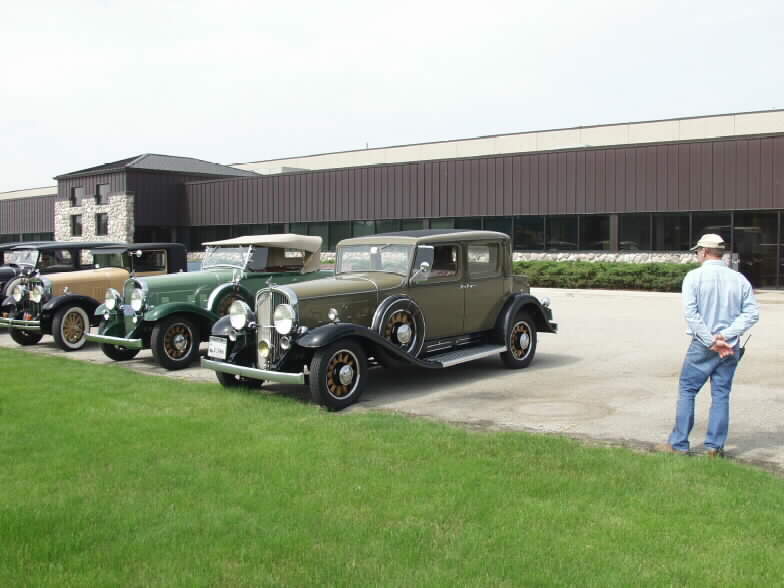 Yes, that is Tony Adam's 1932 Club Sedan, yes again, Tony did drive it from his home in Ct.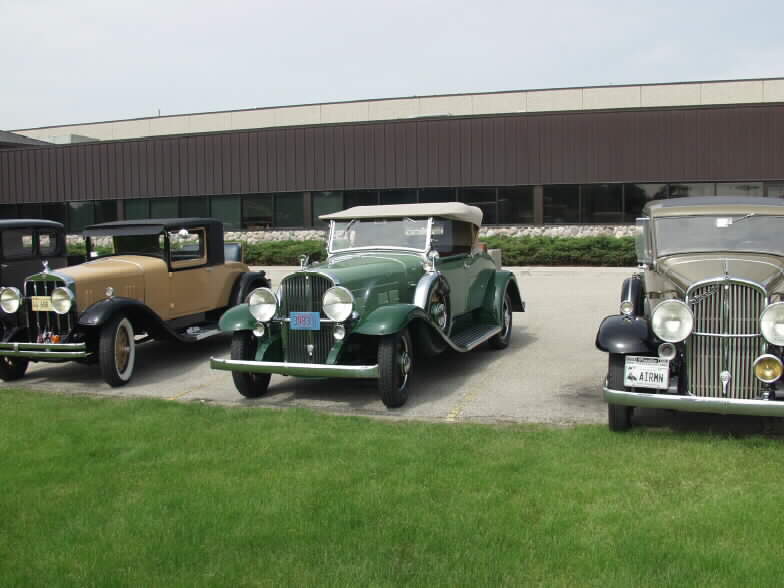 Bob and Pat Kern's 1931 Roadster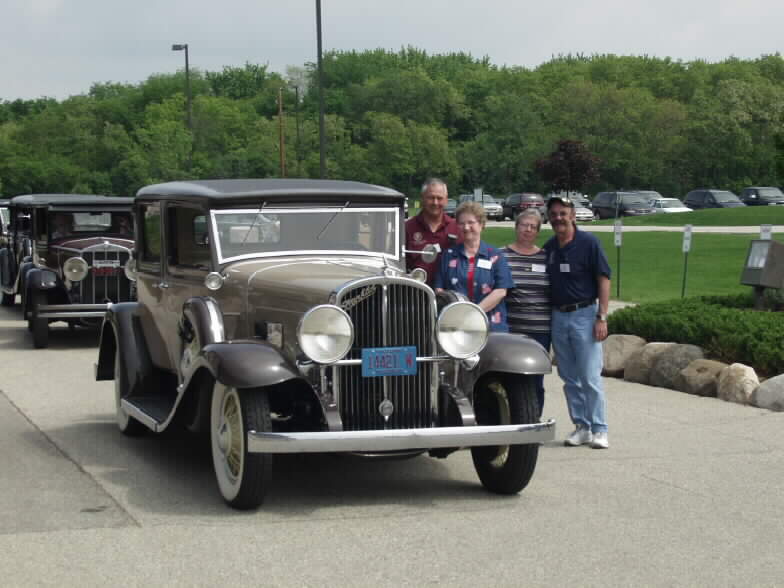 1931 Club Sedan of Richard and Kathryn Harry, left to right are Richard, Kathryn Harry, Dennie and Carole Milne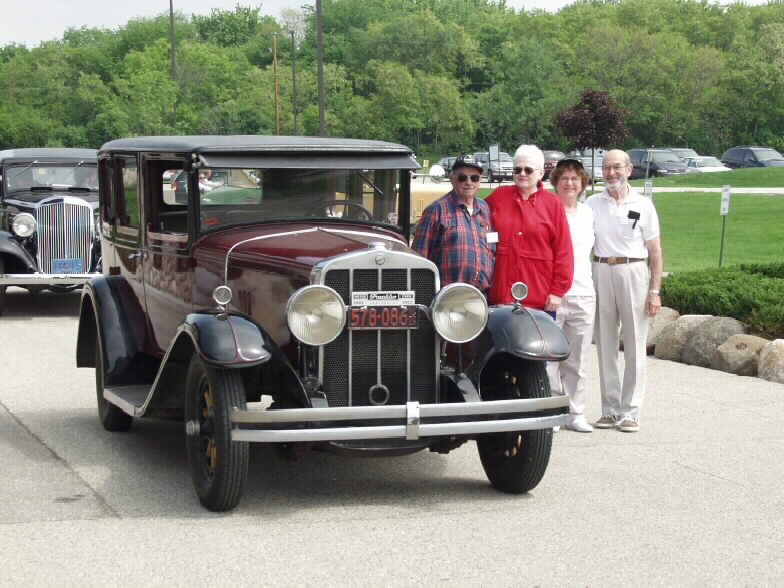 1929 Sedan of Don and Carole Milne with John and Mary Rose Hufnagel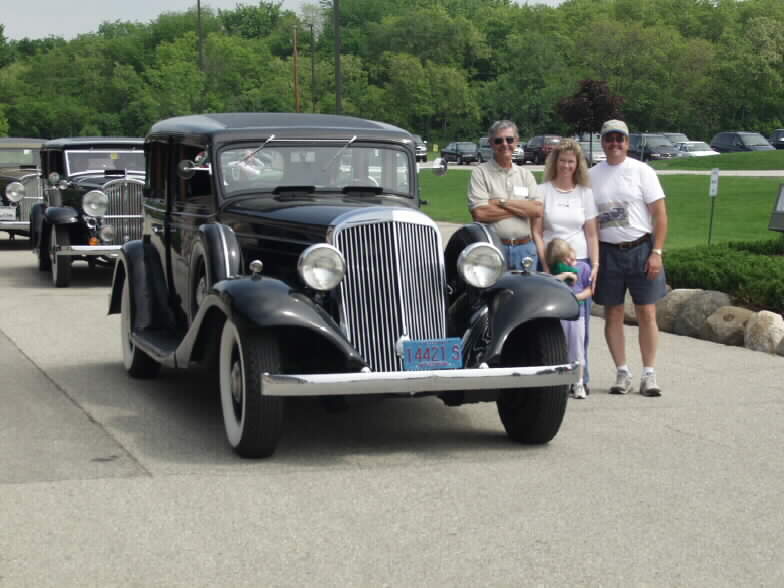 Richard and Kathryn Harry's 1932 V12 Sedan driven by Mark, Karn and Marih Weiss with Bill Swenson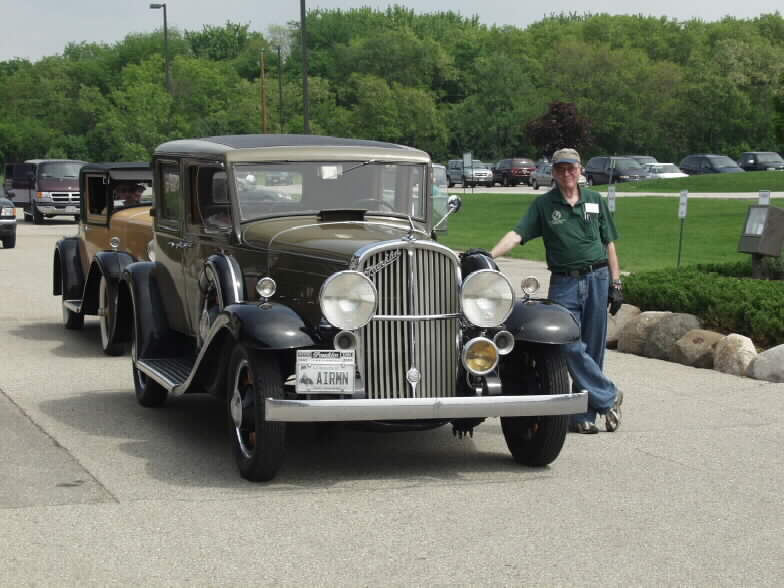 Tony Adams with his hanfsome 1932 Club Sedan which he drove from Ct.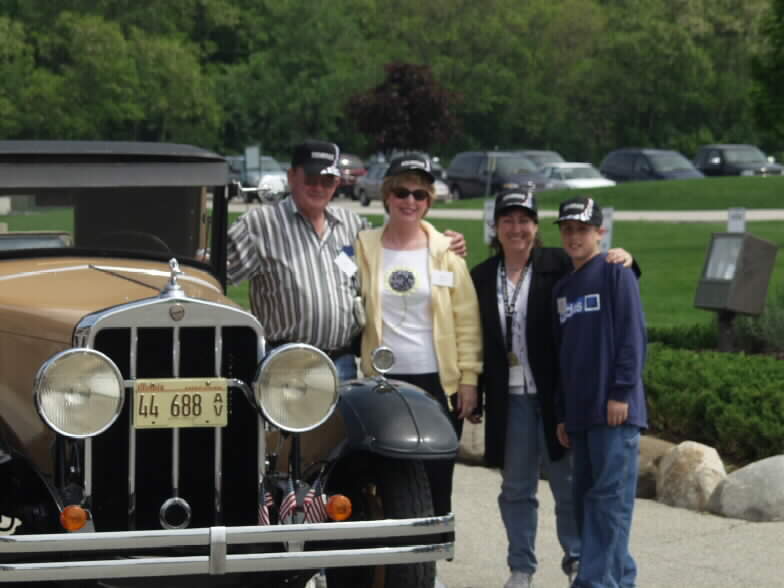 1929 Coupe of Jim and Hazel Wade, with them are Linda and Matt Rhoade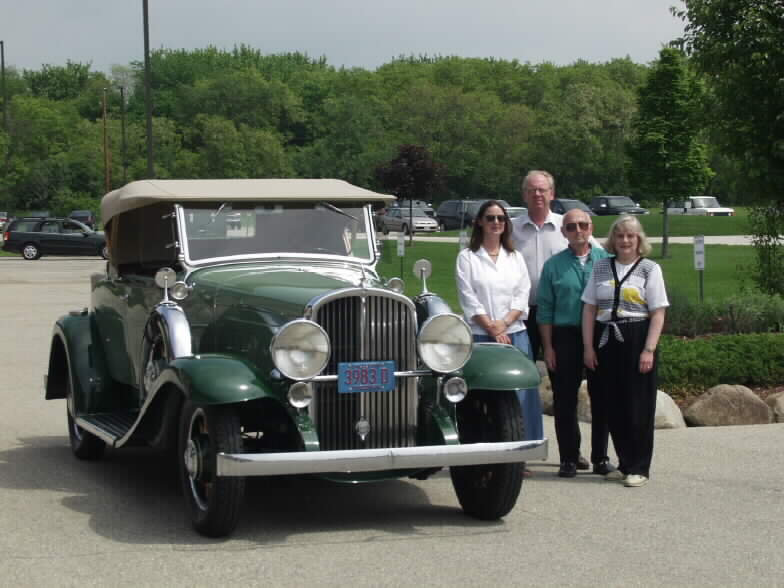 1931 Roadster of Bob and Pat Kern, Mr. and Mrs. Queens on the right, sorry your webmaster does not remember the other couples name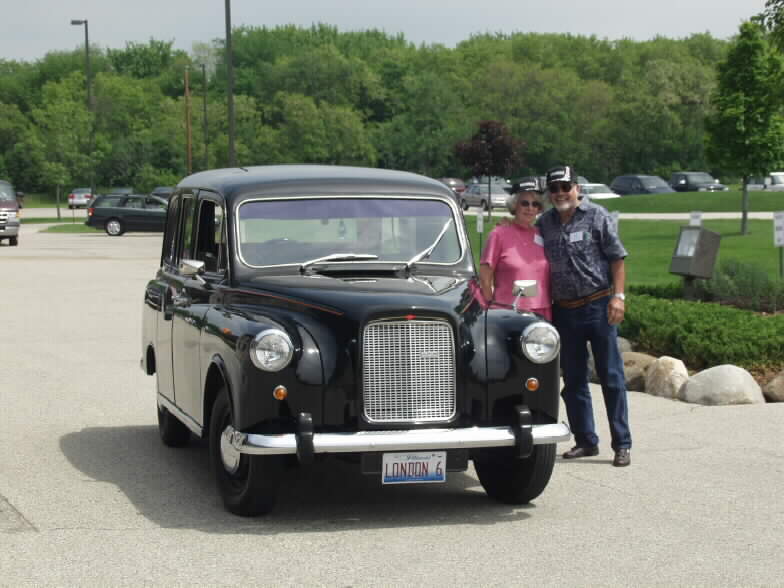 1965 English Taxi owner by Samuel and Charlene Wexler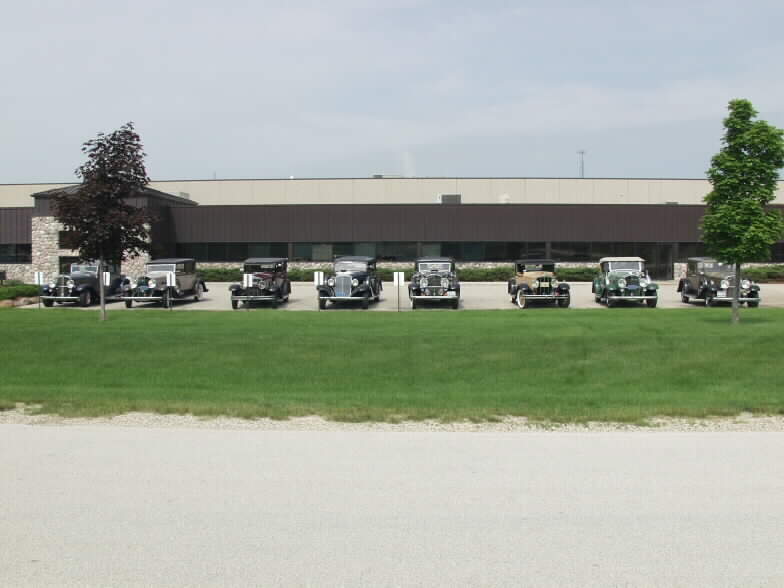 The first group of Franklins at one of Mr. Kern's manufacturing plants.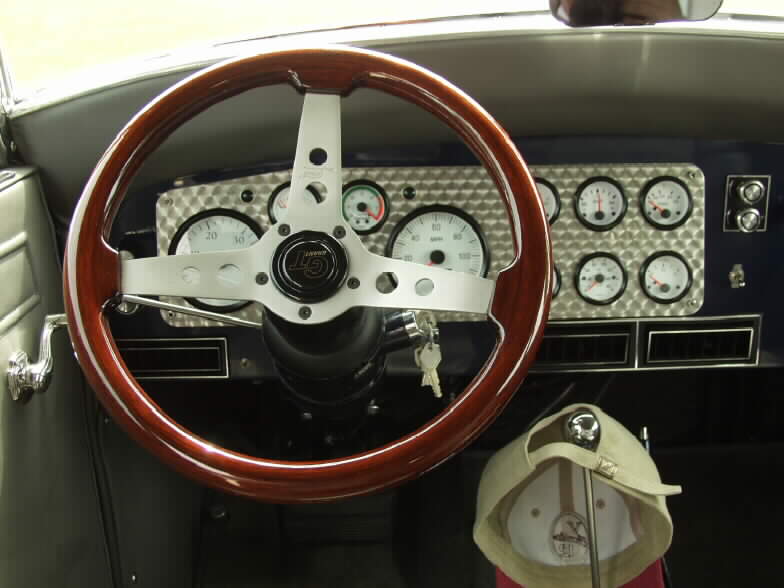 If Franklin would have built a car in 2002, what the dash could have looked like. This is Bob Kern's V12 1932 Speedster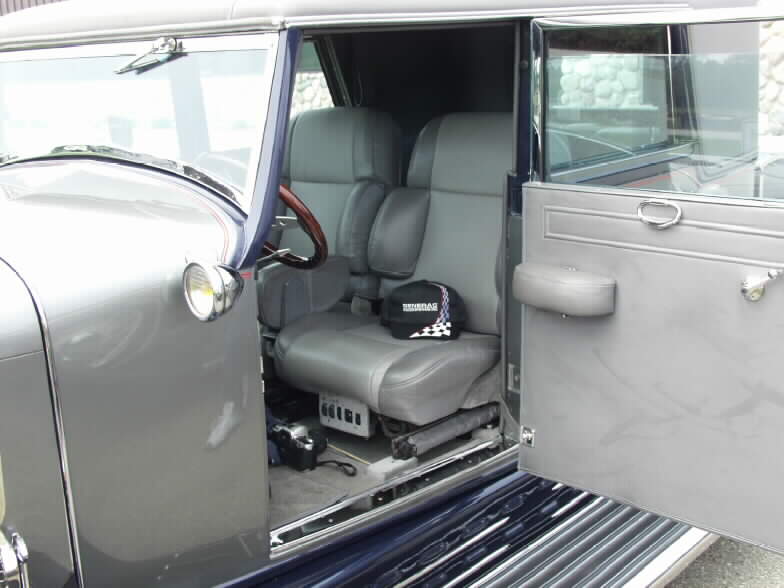 If Franklin would have built a car in 2002, inside the new car. This is Bob Kern's V12 1932 Speedster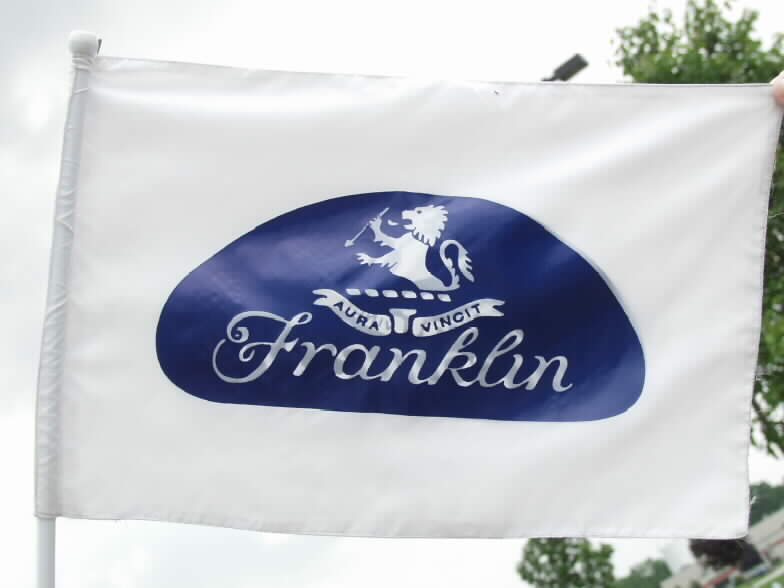 The Franklin flag was flying high for the three days in Wisconsin.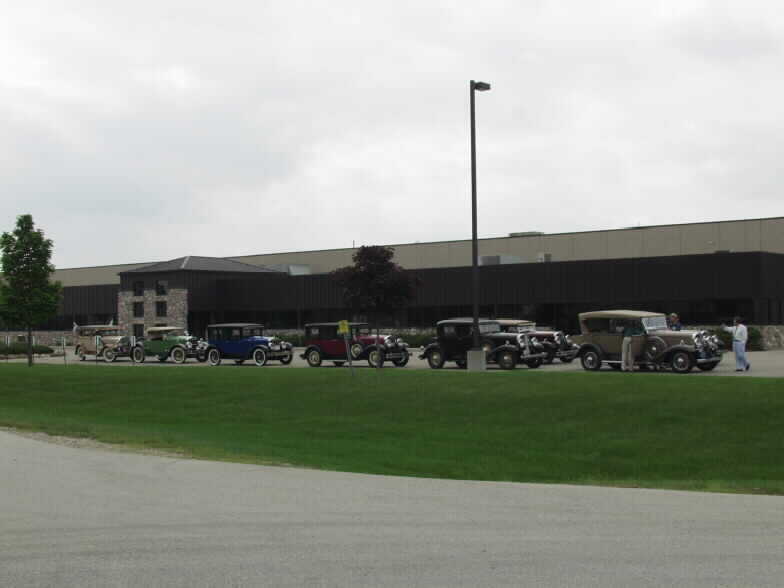 More of the many Franklins at the Midwest meet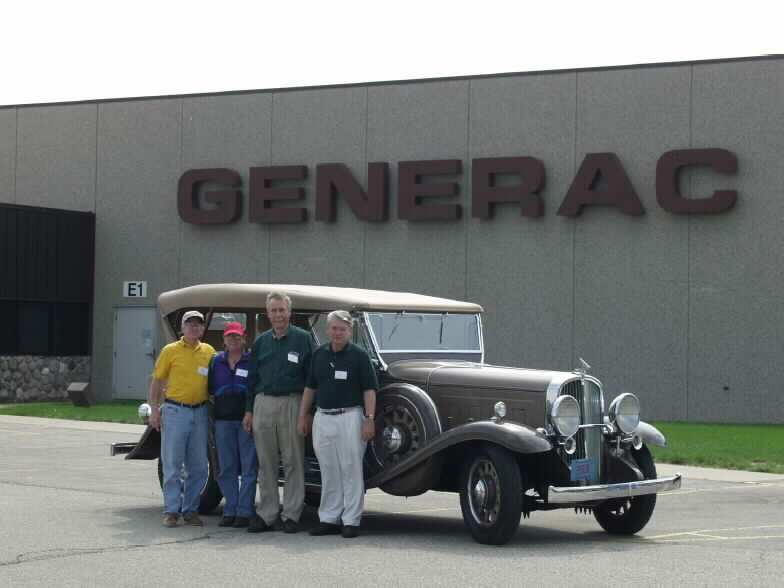 Bob and Pat Kern's 1932 Phaeton Touring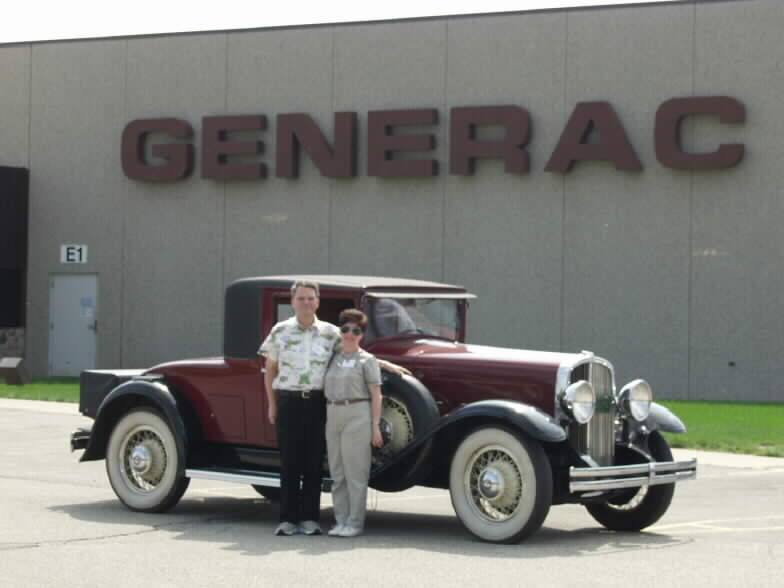 Lee and Nancy Nelson with their 1931 Rumble seat coupe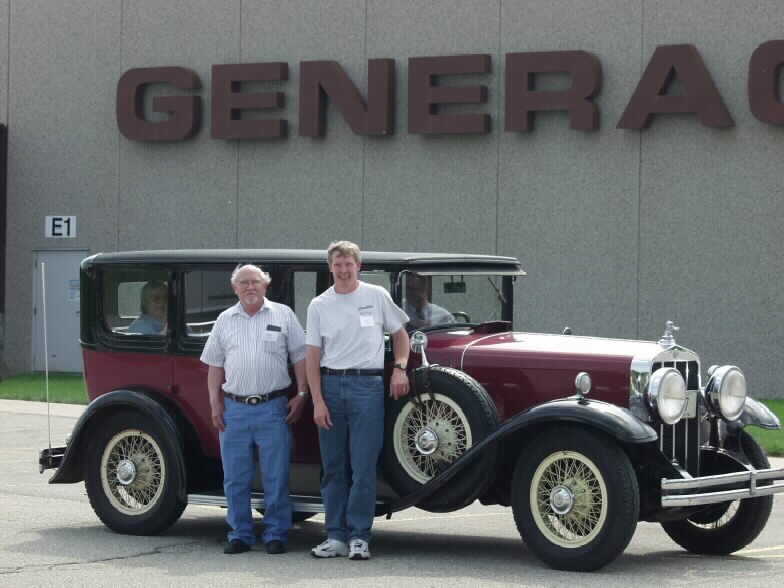 Bob Erickson's 1929 Sedan, sitting with Bob is Eric Swenson and trying to hide in the back seat is Grace Knoblauch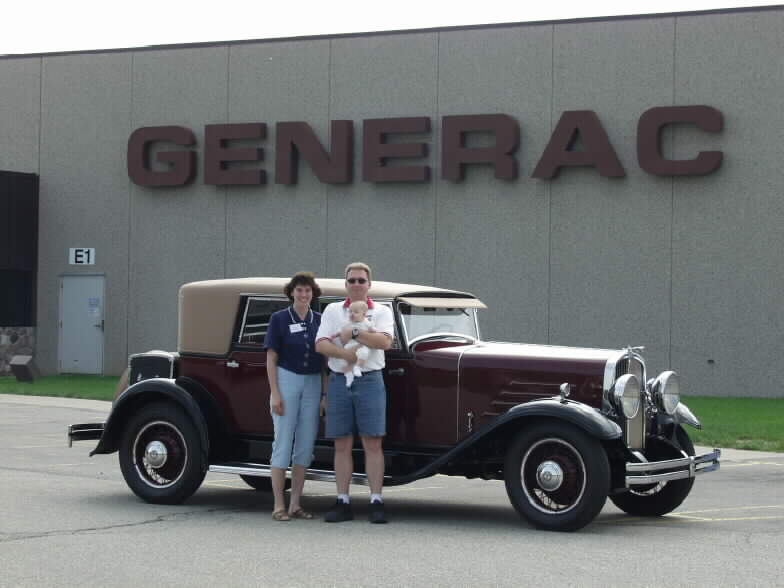 Bob and Pat Kern's 1930 Speedster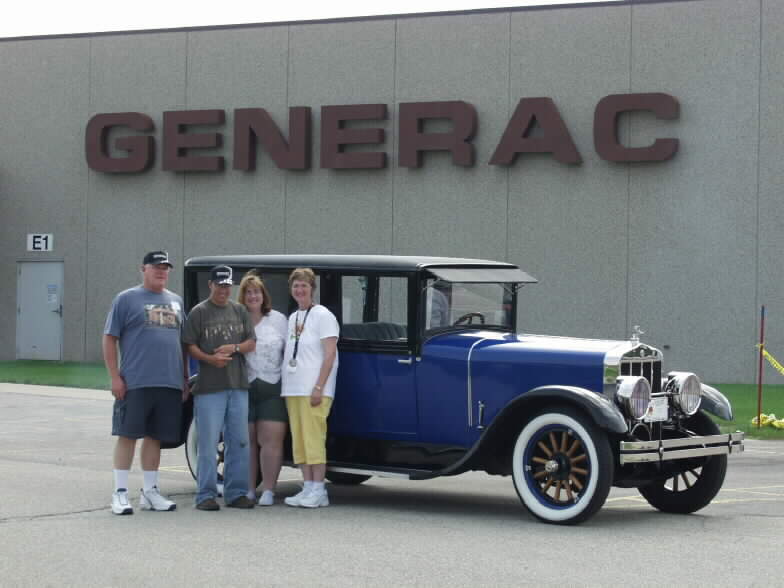 1926 11A Sedan of Glen and Janice Pykiet, with them are James Printster and Christine Pykiet
Bob and Mark O'Malley with Bob's 1925 Sport Runabout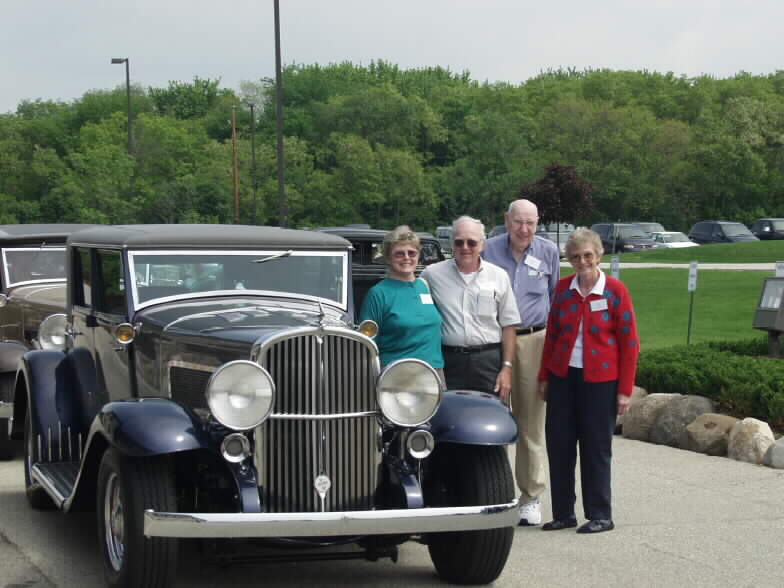 Bob and Pat Kern (on the right) and Roger and Evelyn Dayton. The Franklin is Bob's NEW V12 Speedster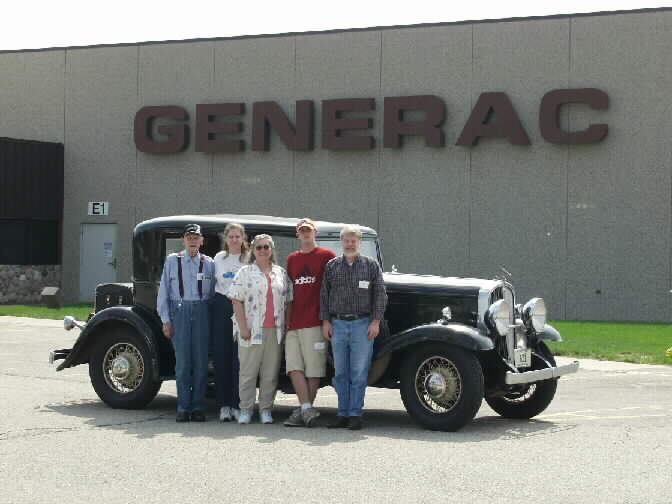 Left to right John, Sarah, Joan, Eric and Jeff Hasslen with John's 1932 Club Sedan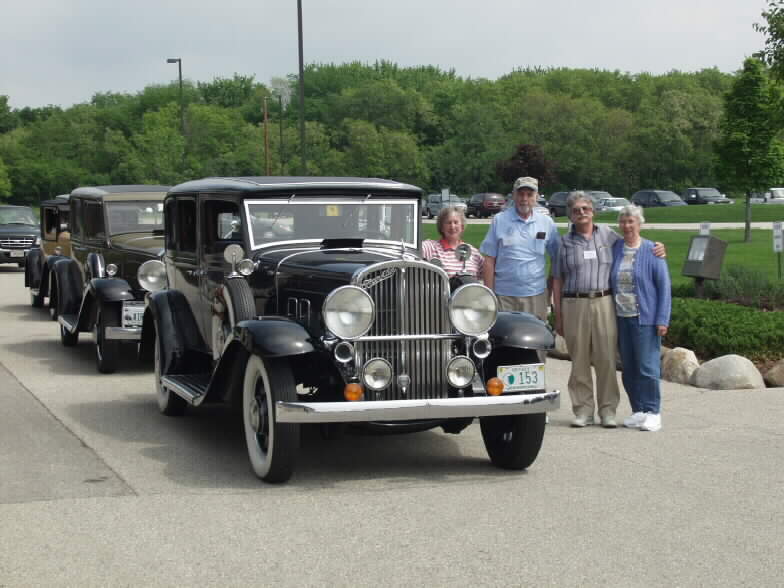 Right to left, Dot and Arnie Christiansen, Frank and Garnet Hantak with Arnie's beautiful 1931 Airman sedan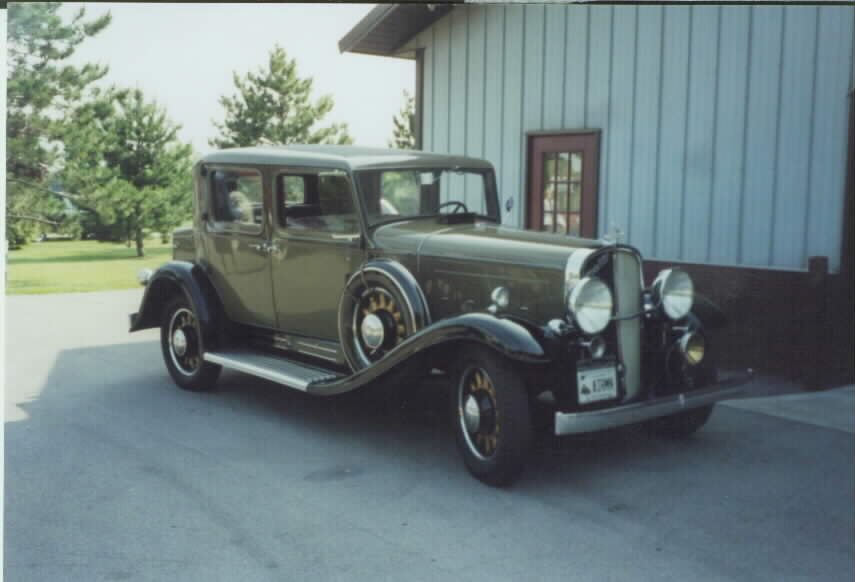 Tony Adams beautiful 1932 Franklin next to Bob Kern's car barn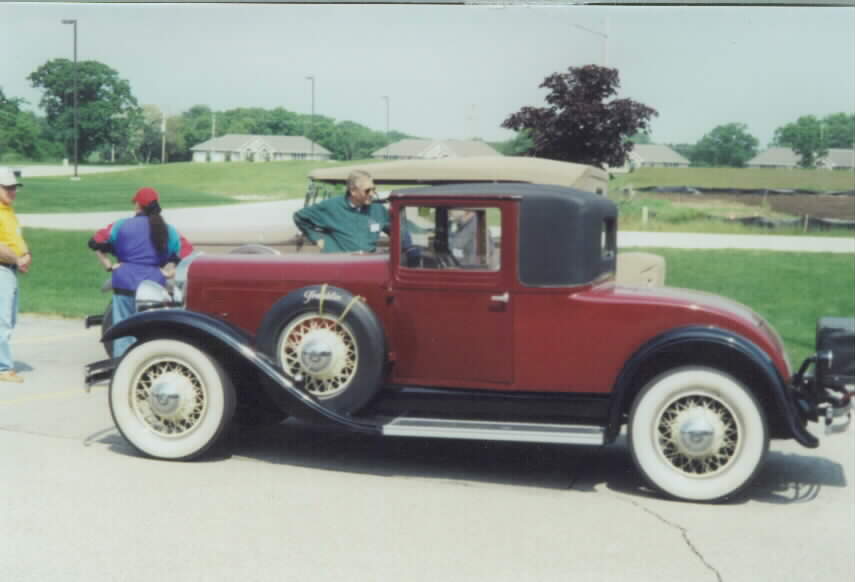 Lee Nelson's 1931 Franklin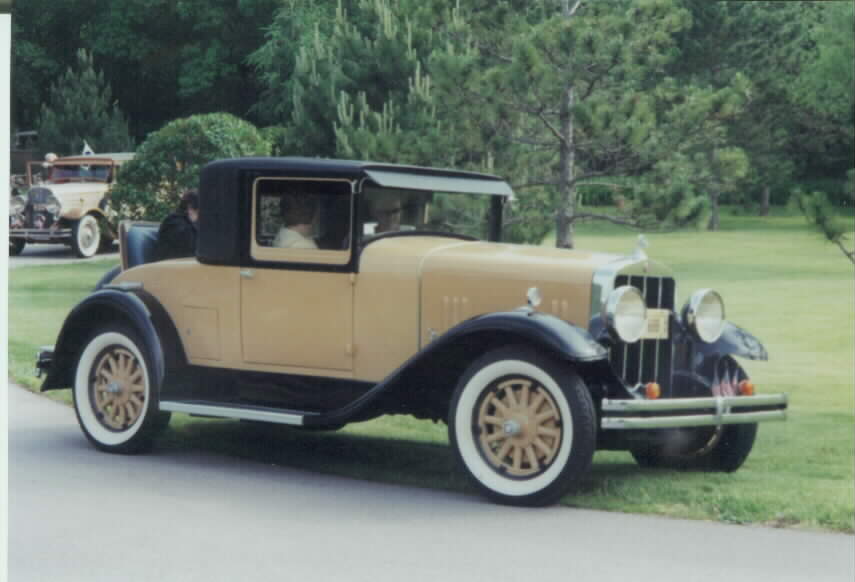 Midwest Region President Jim Wade's 1929 Franklin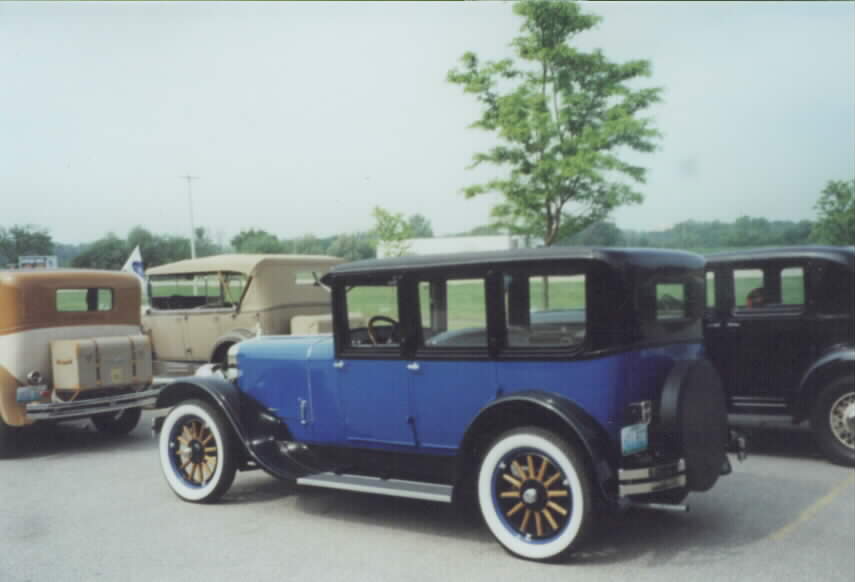 Glenn Pykiet's 1926 11-A, always beautiful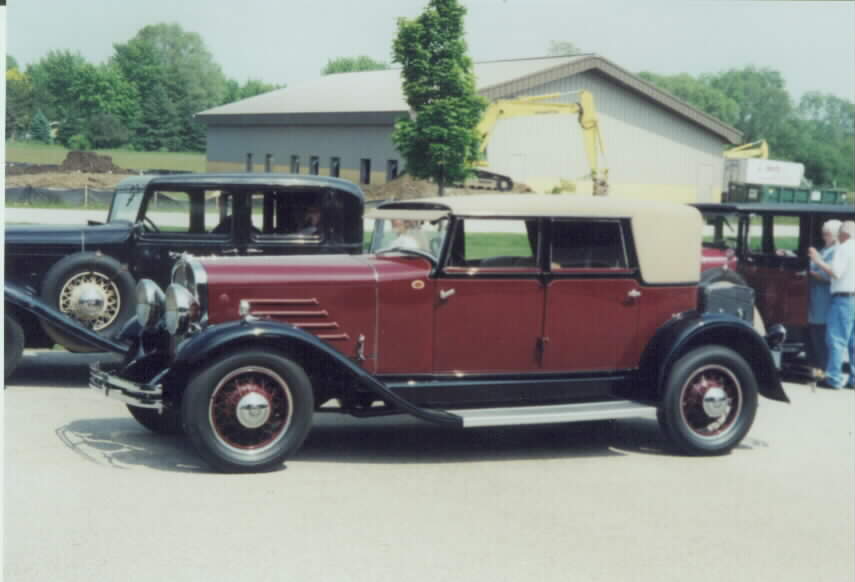 Bob Kern's newly restored 1930 Speedster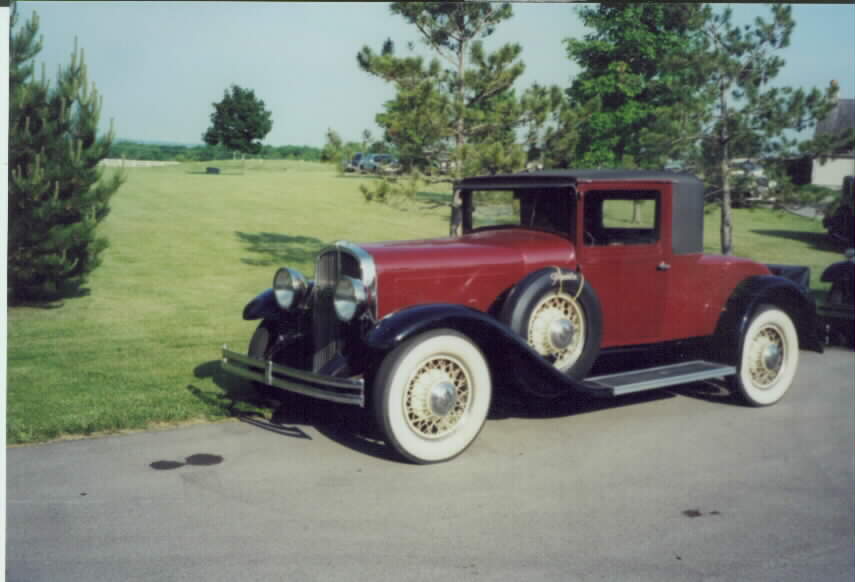 Front and side view of Lee Nelson's 1931 Coupe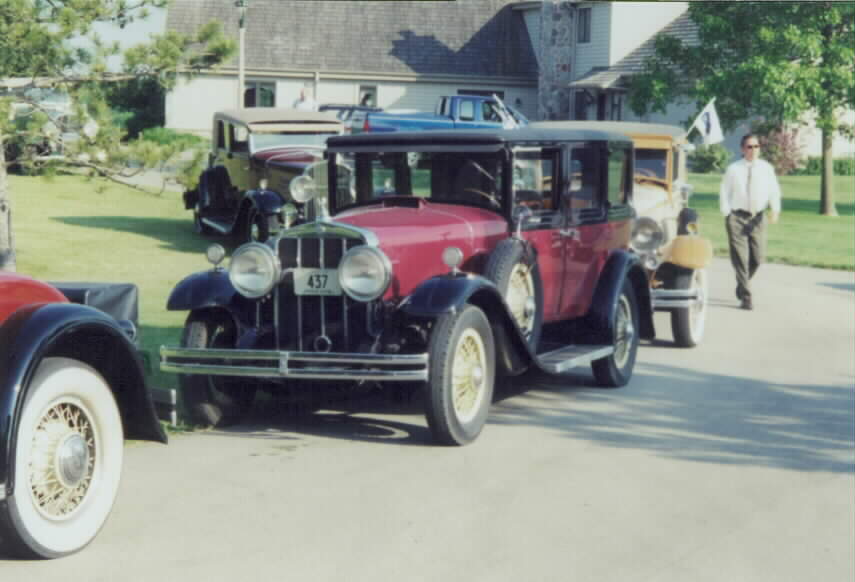 Bob Erickson's 1929 135 Sedan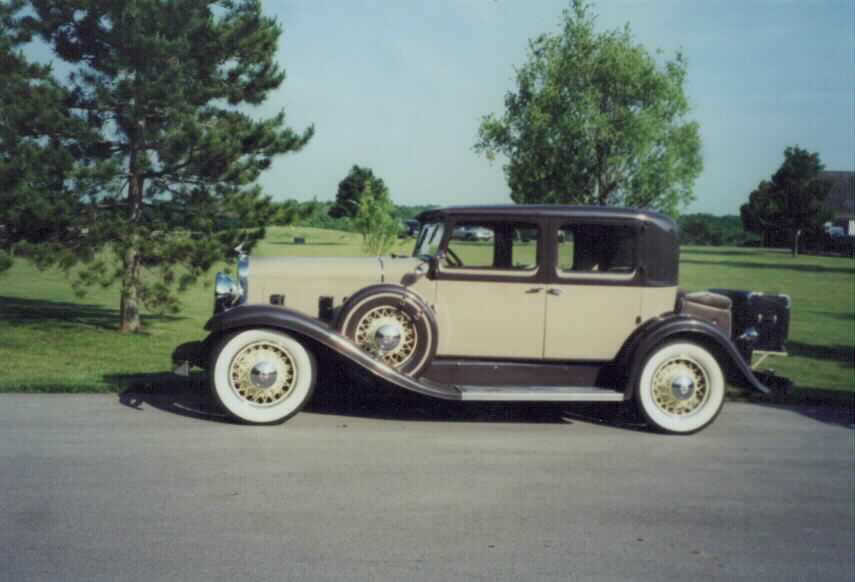 Richard Harry's 1931 Club Sedan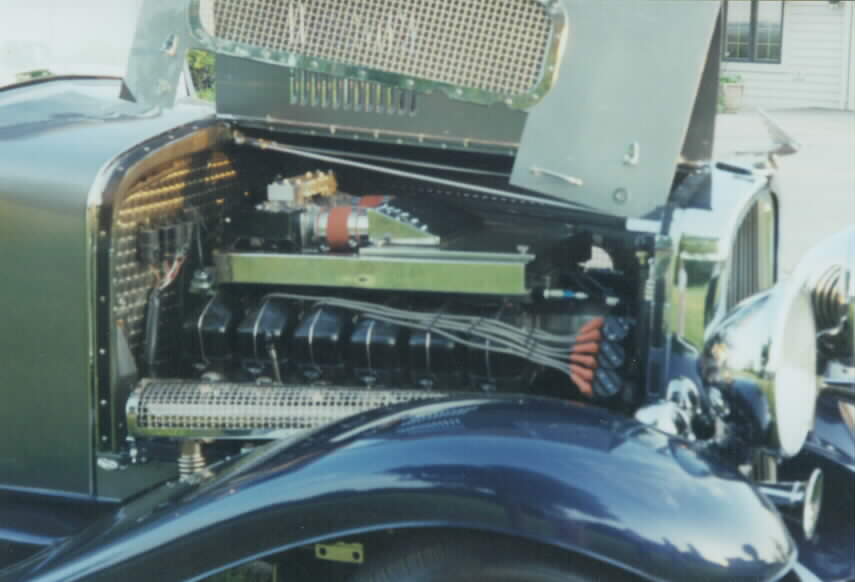 Bob Kern always wanted a V12, he could never find one, so he manufactured his own Franklin V12. As you can see it looks very close to a Franklin engine but has all the 2203 engineering built in it. The car is fast, smooth running, handles like a dream and feels like a new 2003 Franklin.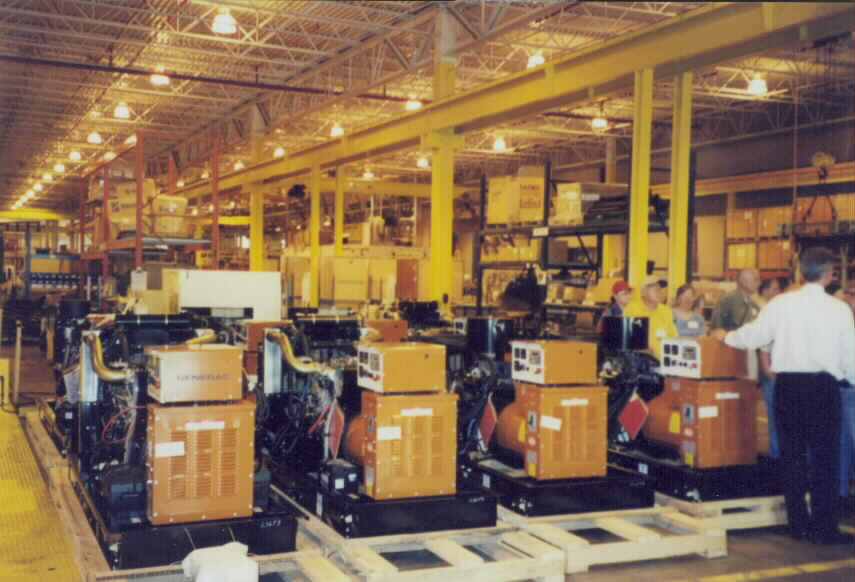 Inside one of the many Generac plants shown generators ready to be shipped.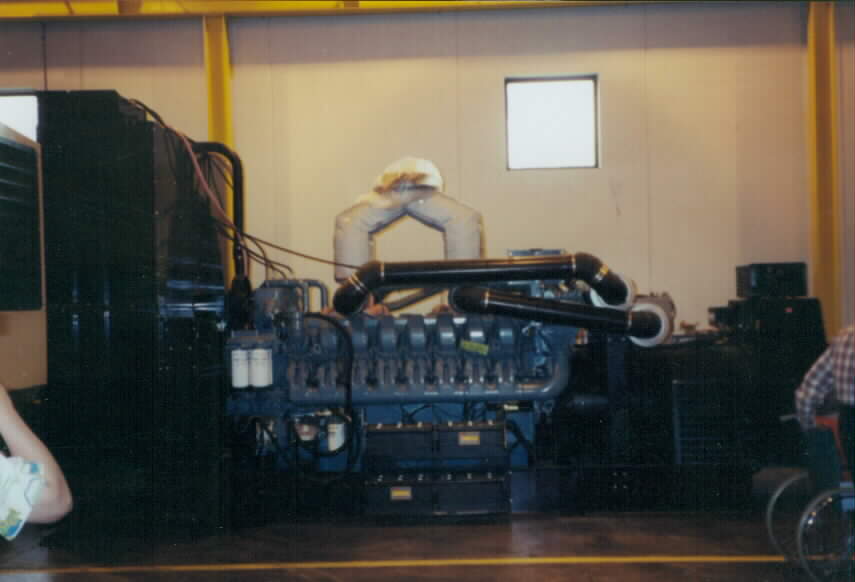 One of the larger generators, the black item to the left is the radiator, the engine is bleu in the center and the generator to the right
A very big generator, V16 engine, you can tell how larger the unit is, in the red shirt is Eric Hasslen who is 6 feet tall.
Back to Pictures