News of the Club
Member Update
November 19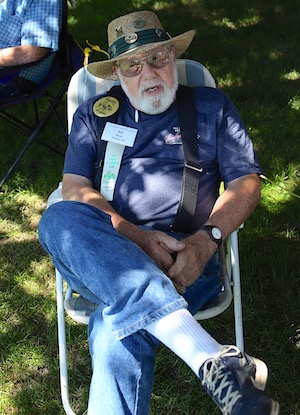 We sadly note the passing of long time Franklin Club member and past president Ed Wyle. More details to follow.
---
Ed Wyle was my friend for many years and he will be greatly missed. We spent many hours together at Hershey and the Trek. Ed will always be remembered.
Ed Wyle – If you have been following the comments on Facebook, you already know what a great guy Ed was and how much he will be missed. A wonderful friend, fun-loving, great sense of humor, etc. Ed was those things and more to Lee and I. Lee's friendship with Ed and Barb spanned more than four decades. I only knew them for about 25 years or so. We saw Ed and Barb at least twice a year – at Hershey and the Trek and sometimes a Mid-West Meet when we were able to go. The memories are priceless. So many stories! If Lee didn't bring a camper to Hershey, no problem – Ed just slept on the field in his truck. One of my favorite stories is the mystery of the brass headlight. One year, Lee came home from Hershey and found a brass headlight rolling around under the seat of his truck. He had just returned from spending the week there with Ed, so he called him to tell him about it, wondering how it got there. Ed finally confessed that he had put it there. Lee took it to Hershey the following year and hid it in Ed's belongings. That headlight went back and forth from Hershey to Alabama to Hershey to New York for many years! Lee thinks Dick Burnham may have had a hand in the headlight escapade, but the details escape him at the moment. A few years ago, Ed decided to sell his Hershey spaces to Lee, knowing he could use them again at any time.
Ed loved his cars! Over the years, he bought and sold quite a few. You can still see a few of the Franklins with their proud new owners parked on the green at the Trek. He worked for years restoring a 1937 Packard Sedan. He modified it with a Corvette 350 drive line and painted it in his beloved Auburn University colors – blue with orange striping. It is a sight to behold!
Ed was a true Southern Gentleman and we are glad we knew him. We will be eternally grateful that we were able to visit Ed and Barb the weekend prior to his passing. Rest in peace, dear friend. You will forever be in our hearts.
Lee and Sara Schopmeier
August 26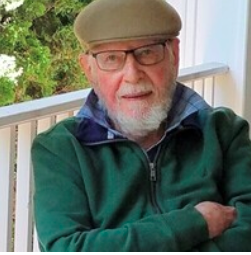 Eugene "Gene" J. Sundberg, 95, passed away peacefully on August 21, 2021.

Serving as an Entertainment Specialist 442 in WWII, he was a proud U.S Army Veteran. A master of many trades, Gene kept busy as a member of the Antique Automobile Club of America, restoring and driving antique vehicles. He was also a successful owner of his company, Drake Hydraulics, for many years.

Gene leaves behind his son, Joe; daughter-in-law, Julie; grandchildren, Erik (Risa), Dena (Ben), Ross, Doug (Morgan), Will (Lora), Mikaela (Hunter), Gabriela; 10 great-grandchildren, with one on the way, as well as various other family members and friends.

He is preceded in death by his wife, Wini (Walters) Sundberg; son, Steve; daughter, Vicki and his parents, Alfred and Mildred Sundberg.

Funeral Service 11 AM Saturday, Sept. 4 at Gearty-Delmore Plymouth Chapel, 15800 37th Ave N., Plymouth, MN with visitation one hour prior.

Private Interment Ft. Snelling National Cemetery at a later date.
July 23
Curtis C. Ackerman Jr, 87, of Burlington Flats, NY passed away Friday July 23, 2021 in Cooperstown, NY.

Curtis was born on June 13, 1934 in Cooperstown, NY the son of the late Curtis C. and Mable Parker Ackerman Sr.

Curtis is survived by his loving wife of 64 years Joan Snyder Ackerman of Burlington Flats, daughters Debra Ackerman of Burlington Flats, Lynn Ackerman of MA, and Susan E. Ackerman of New Hartford, a son Curtis C. Ackerman III of West Burlington and his wife Susan, grandchildren Max Horowitz, Julia Horowitz, Sara Schallert, Dan Schallert, Meagan (Matt) Blankenship, and Samuel (Emily) Curtis, a brother Fred Ackerman of FL, and a sister Elizabet (Herb) Miller of SC. Also surviving are several nieces and nephews.

A 1952 graduate of Edmeston Central School, Curtis attended Hartwick College before returning home to work with his father on the family farm. While in Oneonta, he met the love of his life, Joan Snyder. They married on April 20, 1957 in Chatham, NY. They lived on the family farm, raising their children.

Curtis was well known for his collection of antique cars. He and Joan loved driving and sharing them with friends and neighbors. He was most recognized while driving his Model A's around the area.

Calling hours were on Tuesday July 27, at the Delker and Terry Funeral Home 30 South Street Edmeston, NY. A graveside committal service followed in Edmeston Union Cemetery. To send condolences, visit www.Delkerterryfh.com, or go to Delker and Terry Funeral Home on Facebook.
May 25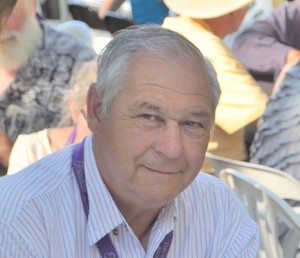 Richard Allen Harry, 82, passed away on Saturday, May 22, 2021, following a short stay at Bay View Nursing and Rehabilitation Center in Red Wing, MN, with additional care provided by St. Croix Hospice.

Born on October 2, 1938, he was the son of the late Rene and Angeline (Foegen) Harry. He attended Deer Creek Grade School and Alma High School, continuing his education at University of Wisconsin-La Crosse. On October 17, 1959, he married Kathryn Mueller at St. Lawrence Catholic Church in Alma Wisconsin.

As a junior in high school Richard was first employed at the gas station and garage in Alma, WI, where the Pier 4 Cafe is currently. Following that he worked for Harold Gustafson at "Gus's Garage" and then the Alma Dock, by Dairyland Power, where he unloaded coal from barges. He often assisted family members with commercial fishing. Richard worked a short stint with Tri-State Builders before purchasing Harold Gustafson's Studebaker dealership and garage, which became Alma Motors. He later purchased Willard Breckow's Homelite chainsaw business, which grew to include Jonsered, Olympic, and Stihl chainsaws. At his peak he was the largest Stihl chainsaw dealer in the Tri-State area (WI-MN-MI). His business also included a wrecker service. Richard retired in 1997.

He enjoyed attending auctions, the Chickasha, Oklahoma swap meet and being a member of several car clubs. He was an avid car enthusiast with a love of collecting antique automobiles and other memorabilia. Richard is survived by his wife of 61 years, Kathryn Harry; children, Gerald Harry and Karen (Mark) Weiss; and one granddaughter, Mariah Weiss.

A visitation will be held Thursday, May 27, 2021, from 10:00 AM to 12:00 PM at Talbot Family Funeral Home, 340 N State Road 35, Alma, WI 54610, with a service at 12:00 PM. Burial will follow at Alma Public Cemetery. Arrangements were entrusted to Talbot Family Funeral Homes. Condolences and memories may be shared with the family at talbotfuneralhomes.com.
February 10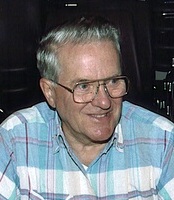 Charles Richardson (Dick) Moffatt passed away at Kimball Farms on February 6, 2021. Although he lived to be 101 years old, a close family member says "he was like a perpetual 24 year old, always ready for an adventure…always willing to learn something new and yet appreciate the old". Dick was an avid public servant, chairing the regional school board when Monument Mountain High School was designed and built, and active in Kiwanis, West Stockbridge Congregational Church choir, Wisdom Lodge and the Austerlitz and West Stockbridge Historical Societies. He was a very active member of the H. H. Franklin Club - if Dick wasn't at community events, you could see him tooting around the Berkshires in one of his antique Franklin automobiles. For most of his working career, you would find Dick at his business Charles H. Baldwin and Sons making extracts from old family recipes, or engaging clients throughout New England and the Tri-State area.

Dick was born on March 30, 1919 in Manchester, New Hampshire. His family has roots in West Stockbridge dating back to the 1870s where his grandfather ran a business on Center Street and Main Street. Dick grew up in Summit, NJ, graduated from Newark Academy and then college at Rensselaer Polytechnic in Troy, NY. He graduated in 1941 with a mechanical engineering degree, and shortly thereafter joined the Merchant Marines, taking voyages to ship supplies to Casablanca, Italy, Persian Gulf and the Philippines during WWII. In 1953 Dick married Elaine Baldwin, also originally from West Stockbridge. Dick and Elaine were married over 50 years, Elaine teaching in Kindergarten in Richmond, and later Home Economics in the Berkshire Hills Regional School system. They traveled extensively through Europe and across the US where they visited most of the presidential libraries. Much loved Elaine died in 2005, and Dick moved his residence to Kimball Farms.

Dick is survived by his five children, Craig, Tricia Gans, Earl, Miles and Melissa Ferrara, daughters-in-law Laurie Norton Moffatt, Jackie Moffatt and Amy Moffatt, and son-in-law Phil Gans. Also survived by seven grand-children, Sara, Mika, Max, Daniel, Hillary, Samantha and Leigh and six great-grand-children Tucker, Henry, Kennedy, Levi, Hattie and Poppy.

Those wishing to, may make donations in his memory to the West Stockbridge Congregational Church. To send remembrances to his family, please go to www.finnertyandstevens.com
January 22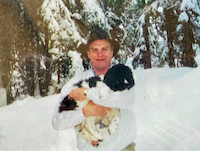 Clifford O. Stranburg, M.D.

Born November 4, 1936; Jamestown, NY. Died January 16, 2021; Beaverton, OR. 84 Years Old.

Graduated 1954 Jamestown (NY) High School.
Enlisted in United States Navy at age 17 and served as a Sonar-man from 1954 - 1957 primarily on the USS Dashiell.

Attended Allegheny College, Meadesville, PA. Earned a Bachelor of Science degree, graduating in 1961. Lettered in Football, Basketball and Baseball and participated in the United States Air Force Reserve Officer Training Corp. Awarded Allegheny College Athlete of the Year and Distinguished Military Graduate of 1961. Commissioned as a 2nd Lieutenant in the USAF Reserves.

Attended Syracuse University Medical School 1961 - 1965.

Served Residency at Hennepin County Hospital, MN 1965 - 1969.

Attained Medical Doctor Specialty designation and served residency in Urology at Oregon Health and Science University, Portland, OR 1970 - 1971.

Founded and practiced medicine at the Northwest Urological Clinic PC; Portland and McMinnville, OR 1971 - 2013.

Married for the past 30 years and survived by Julie Olsen Stranburg. Survived also by his step-son's family Robert, Chanly and Cody George; and His step-brother Robert Shirley and family.

Cliff will be missed by the hundreds of patients he cared for, by the numerous organizations to which he belonged, and by those to whom he offered his always carefully considered guidance to.
A consummate listener who never uttered an ill word of any person. He was passionate about history and inanimate things like Classic Cars, U.S. Civil War history, Juke Boxes and Poetry. He was equally compassionate of all living things from Newfoundland Dogs, Alaskan Moose, Redwood Sempervirens, Trillium flowers and Mason Bees.

Cliff was both a gentleman and a gentle man - a nurturer and a pot-stirrer who would willingly discuss any subject in order to continue his life-long education while generously sharing his knowledge with those he met along the way. He applied the basic precept of the ancient Greek Hippocratic oath of medical practice to how he lived his life: "First Do No Harm."