News of the Club
August 19
Enjoy this video of Jim Eby discussing the family 1919 9B Franklin at the Concours d'Lemons in Plymoth Michigan.
Film and text by Eric Rood

Jim Eby talks at the Concours d'Lemons Michigan about the 1919 Franklin that has been in his family since new. In the summer of 2018, Jim and his wife Therese took the Franklin—former family car, farm hauler, Sunday driver, restoration project, and now cross-country tourer—from their home in St. Petersburg to the Concours d'Lemons events in Michigan and Monterey before driving home. Reliable Carriers, Inc. offered to pick up the car to get it to the shows if it breaks while FAST Cooling provided a cool-suit setup for the return journey across the Southwest and South in summer.

The Franklin has a top speed of about 45 miles per hour and its air-cooled engine requires top-end oiling every 100 miles and a full oil change every 1,000 miles because the engine is otherwise unfiltered.

---
June 10
Enjoy this email sent to the webmaster:

Subject: RE: Franklin Car Club - my son really enjoyed your page
From: "Hannah..."
Date: Wed, June 6, 2018 3:22 pm
To: webmaster@franklincar.org
--------------------------------------------------------------------------

Good Afternoon,

My name is Hannah..., I wanted to write you a quick note letting you know how much my son Alex has enjoyed your page, http://www.franklincar.org/tech/resources.html . He is 13, and really into classic cars! He really loves classic Ford Mustangs and Dodge Chargers, but anything that is fast and loud is good with him. A family friend took him for a ride in his 1977 Mustang last weekend, and since then he has been spending most of his computer time looking at car web pages- He has mentioned your page several times and I thought you'd be glad to know!

When I told Alex I wanted to send you a thank you email for him, he was thrilled, and wanted to recommend this muscle car article he really enjoyed. https://www.partsgeek.com/mmparts/history_of_the_auto.html . He thought it would be cool to be able to contribute a cool article for classic car enthusiasts, so I was hoping you might be able to indulge a young fan and hopefully one day collector!

Thanks again helping encourage Alex's interest in Classic cars! I think its such a cool hobby/activity for him to focus on- so much fun stuff to learn, and so much better than sitting in front of a video game all day! Hope you enjoy the muscle car article, and if you can add it to your page please let me know so I can show him! Have a great day!

Best,


Hannah....
Member Update
October 24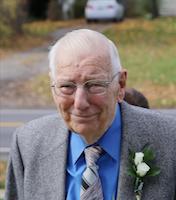 Robert "Bob" James Ullery, from Tannersville, N.Y. passed away on August 16, 2018, in Medina. He graduated from Oswego State Teachers College (now S.U.N.Y. at Oswego) in 1951 and completed graduate school there in 1953. Robert had previously served as a master sergeant in the U.S. Army from 1945 to 1948 serving in the post war occupation forces. It was there that he met and married his beloved wife, the late Ursula Margaret Kampe Ullery (d. July 5, 2002). Subsequent to her death in 2002, he enjoyed travel and companionship with the late Helga Vaishvila. He was a dedicated educator serving in a variety of roles as an industrial arts teacher, assistant superintendent of schools, and retired as a supervisor of industrial arts education at New York State Education Department. In 1967, while on a leave of absence from New York State, he served under President Lyndon Johnson and Robert Sargent Shriver to help establish the Job Corps Training Centers. He was instrumental in the founding of the Plastics Education Foundation where he worked with industry leaders in the development of education curriculum, opportunities and resources. In retirement, he continued to serve as a mentor in music education through his creation and support of the Ullery Memorial Music Fund which provides band scholarships for high school music students in Tannersville. His dedication to education continues in death by offering his remains for the furtherance of education.

Robert had many interests and hobbies including owning and operating a Christmas tree farm, leading the support crew for hot air balloon flights, church choir member/director, woodworker, builder, tool collector, antique automobile enthusiast, avid traveler and a passionate musician. He played in bands throughout the country and was a member of The Medina Community Band, The Medina Symphony Orchestra, Windjammers Unlimited, The Association of Concert Bands, The John Philip Sousa Foundation and many others. He founded The Memorial Concert Band of Colonie in Colonie in 1999. He had recently returned from a trip to France where he was honored to be selected to lay a wreath at The Normandy American Cemetery, the same cemetery where he had participated in the consecration ceremony in 1947 while a member of the HQ Band-Europe.

He was preceded in death by his brother, Charles Ullery (d. October 12, 1991). Robert is survived by his sons, James Karl Ullery (Joanne) and Kenneth Robert Ullery (Eunice); sister, Charlotte Ullery Hill; grandchildren, Scott Ullery, Amanda Ullery Pangburn, Christopher Ullery, and Caitlin Ullery Sheridan as well as four great- grandchildren. He was a member of Sharon Center United Methodist Church. In lieu of flowers, Robert had requested that donations be made to the Sharon Center United Methodist Church.
October 6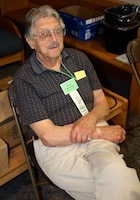 We sadly note the passing of Arnie Christensen on October 4, 2018.

I am sorry to report that my father, Arnie Christiansen, passed away at home on October 4 after a fall. He turned 89 on September 21. I was with him, as I was helping him get ready to go to what he had decided would be his last Hershey.

He and my mother, Dot, who passed away in November, 2016, were active members of the Club starting in 1970. He was part of the Trek registration team for 30 years! Arnie was always the one to show you to your room, escort you to where you needed to be and find the right person for the task at hand. We heard more than once that Arnie was the one person who made new Trekkers feel like part of the group from day one.

Susan Roberts
---
Arnold B. (Arnie) Christiansen passed away on October 4, 2018, at the age of 89. His daughter Susan Roberts was with him. He was married for 64 years to Dorothy May Tutein and passed away 1 year and 11 months to the day after her.

Born in Lynn, MA, graduated from Lynn English in 1947, then Franklin Institute in Boston. U.S. Navy Veteran.

Goffstown, NH, ran Goffstown Esso and Christiansen's Sunoco from 1960-1979.

Active in Freemasonry for over 68 years – Lynn, MA: DeMolay Chapter, was Master Councillor. Recipient of Degree of Chavalier and Cross of Honor. Goffstown, NH: Member of Bible Lodge #27, Master in 1974. Dad Advisor of the DeMolay chapter for 10 years. Tamworth, NH: Member of Ossipee Valley Lodge #74, where he was Master.

A long time auto enthusiast, Arnie was a member of many local and national car clubs. He and Dot had been "on the field" selling car related items at the AACA Fall Hershey meet starting 49 years ago – this year would have been Arnie's 50th.

Of course, his favorite car and club was The H. H. Franklin Club, Inc. The first Franklin in the family was a 1904 purchased in 1905. Franklin was the family car until the 1930's. The first Trek that Arnie attended was in 1969 to make sure "it was OK for the family". The next year, Arnie, Dot and "Susie" attended the first Trek in Cazenovia. Over the years, Arnie's father, Arnold, Sr, and Dot's father, Bert, were at the Trek. Dot, Arnie and "Sue" ran the national Franklin Trek in 1974-75. He was President of the Club in the late 1970's. He and Dot became registrars for the meet starting in 1988. They received the Franklin Club Service Award in 1996.

The family thanks Tamworth EMT's and Tamworth Police for their kindness during this time.

Arnie is survived by his daughter Susan Roberts and her husband David, grandson Marshall, and cousin Ruth Christiansen.

In lieu of flowers, please make memorial donations to Evergreen Place, (NH MasoniCare), 813 Beech St., Manchester, NH 03104, a non-profit assisted living community. If you are interested in performing community service hours in memory of Arnie, please call Evergreen Place at 603-669-7361 for further information. A fund to help returning Franklin Trek scholarship recipients return to the Trek for a second year will be established in the future.

Calling hours will be Saturday, October 27, 2018, from 1:00pm – 3:00pm at Lord Funeral Home, 50 Moultonville Road, Center Ossipee, NH. Funeral services, including Masonic Service will be at 3:00pm. Interment will be at the Veteran's Cemetery in Boscawen, NH, at a later date.

If you wish to express a condolence or share a fond memory, please visit, www.lordfuneralhome.com
October 1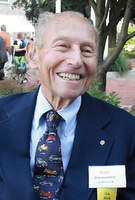 We sadly note the passing of Chet Zimmerman on September 21, 2018. Respecting his request, there will be no services. An article will follow in the Air Cooled News.
July 27
Russell Laidlaw.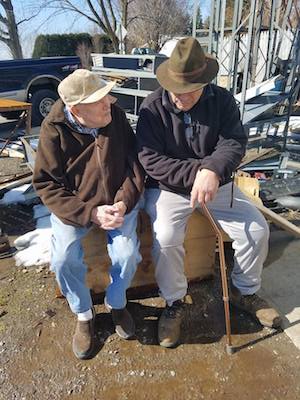 Russ passed peacefully at his home on July 23, 2018, at age 91. Survived by sons; Jeff (Latoya) Makeham of GA and Gordie (Sue) Laidlaw of Geneseo; grandchildren, Vanessa, Travis, Trayvan, Trionda, Kyle, Kari, and Jake. Also survived by several cousins and friends.

Russ was born on April 10, 1927 in Rochester, NY to parents George and Marion (Batchellor) Laidlaw. He graduated from Geneseo High School and later served our country in the US Navy from 1945-1946. Russ attended Cornell University graduating with a degree in Electrical Engineering. He worked at General Motors in Rochester, NY retiring after 33 years of service. Russ was a member of the Honeoye-Hemlock American Legion Post 1278, the Hemlock Fair Board of Directors, and was a member of many collector car and tractor organizations.

Friends may call on Friday, July 27th, from 10am-11am at the Kevin W. Dougherty Funeral Home Inc., 21 Big Tree Street, Rte 15 and 20A, Livonia, NY where his funeral service will be held following calling hours at 11am. Burial, Mumford Rural Cemetery, Mumford, NY with military honors. In lieu of flowers memorial contributions may be made in his memory to the Central Presbyterian Church, 31 Center Street, Geneseo, NY 14454 or the Honeoye-Hemlock American Legion Post 1278, 4931 County Road 36, Honeoye, NY 14471. To send a condolence or share a memory please visit: www.doughertyfuneralhomes.com
June 17
Eugene (Gene) Klineburger, born April 27, 1919, passed away at the age of 99 on May 26, 2018.

When Gene was 15, he lost sight in one eye as a result of another boy shooting at him with bird shot. That didn't show him down and, in fact, later he learned to fly and got his pilot's license. He also had a life-long interest in antique cars. His first endeavor was to take a 1922 Model T Ford, remove the body and make it into a "strip down", a forerunner to an early hot rod. This love of cars resulted in his avocation of collecting horseless carriages and classic cars throughout his adult life. He was a life member of the Horseless Carriage Club, Mercedes-Benz Club, Franklin Club, and Classic Car Club.

Gene's father died during the Great Depression and Gene, at 16, began work for the mines to keep the family going in Bisbee. When WWII broke out, Gene joined the Army and became a Military Police Escort Guard, watching over German and Italian prisoners. While serving near Ogden, Utah, Gene met his future wife, Betty Thurman, at USO dances and they were wed in 1944.

After the war and Gene's honorabel discharge from the Army, they moved to Tucson, Arizona where they built a home and began their family of three children. He worked for Tucson General Electric as an electrician. They moved to Bellevue in 1954 where he joined his brothers, Bert and Chris, in working for, and later purchasing, Jonas Bros. Taxidermy of Seattle, a world-renowned company. The brothers quickly expanded the business to include fur tanning, fur garment manufacturing, and travel. After buying the company, they changed the name to Klineburger Brothers Worldwide Travel.

One of Gene's favorite activities was hunting and conducting business in Alaska's Arctic region. He and Betty had many hunting and travel adventures around the world, including Africa, Thailand, India, and Alaska and met many fascinating people and digitaries.

In 1970 they bought a former chicken ranch on 5 acres near Pine Lake, Issaquah, built a home and 8-car garage for his antique cars. They lived there until Betty's death in 2008, after 64 years of marriage. Gene continued to live in Issaquah before moving to Lynnwood 3 years ago.

Gene is survived by his daughters Dianna (husband Gene Snidarich), Judy (husband Kim Simonelli) and son Lloyd (wife Jan), brother Chris (wife Grace) and numerous grandchildren and great grandchildren.

After a week of telling his stories one last time to many family and friends who visited with him, he passed away surrounded by family on Saturday, May 26. He was buried at Tahoma National Cemetery. If you chose, donations in the memory of Gene may be made to a charity of your choice.

Published in The Seattle Times on June 10, 2018
May 10
Norm Ferris.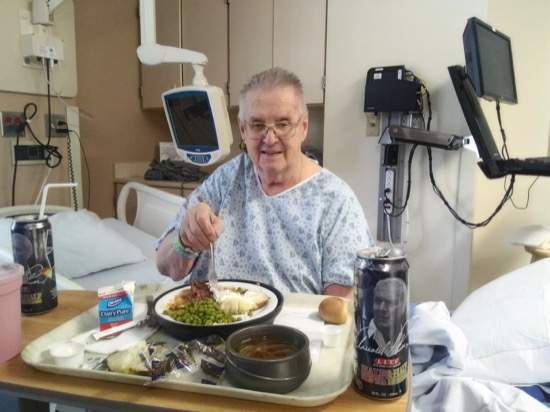 From Mike West: I was told Norm was in the hospital St Josephs in Elmira NY . Shari and I drove down there today and visited him and he was in good spirits and stable. He can't walk and has fainting (blacks out) spells. I took his picture. He asked for popcorn and to tell the Franklin club he is on the mend.
May 6
Roland P. "Rollie" Kemp, 93, passed away Saturday (May 5, 2018) in Williamsport, Md., at Homewood at Williamsport. Mr. Kemp was born on June 20, 1924 to Mark and Ethel (Clair) Kemp. He attended Andover Central School and afterward joined the Navy where he trained as an electrician and went on to serve in the Pacific Theater during World War II. Rollie was trained at Kansas City School of Watchmaking in Kansas City, Mo.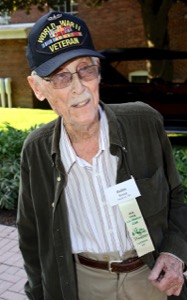 On July 14, 1951, he married Patricia A. Nobles at the Andover Methodist Church, who predeceased him on February 8, 2015.
Rollie served as the Andover mail carrier for the United States Postal Service for most of his working career. He previously owned and operated Rowland Kemp Jewelry Store in Wellsville.
Rollie is survived by two daughters, Barbara Jean (David) Kemp of Johnson City and Anne Marie (Daniel) Russell of Williamsport, Md.; two grandchildren, Samantha Jean Russell and Andrew Kemp Russell; and several nieces, nephews and cousins.
Mr. Kemp was a member of the Antique Automobile Club of America, and was the Founding Father of the Chemung Valley Region of AACA. He was also a member of the Horseless Carriage Club of America, the H. H. Franklin (Auto) Club and the Andover Masonic Lodge. Rollie was also an unofficial member of the Wellsville Coffee Club. Patricia shared his hobbies with him as she was also a member of the automobile clubs and they attended the many events together.
Visitation will be held on Tuesday from 2–4 and 6-8 p.m. at Baker-Swan Funeral Home in Andover. The funeral service will be on Wednesday at 10:00 a.m. at the funeral home with Rev. Peggy Knopf officiating. Online condolences may be offered at www.baker-swan.com.
Memorial contributions in Rollie's name may be made to the Hart Comfort House of Allegany County, 141 East State Street, Wellsville, NY 14895 or Cancer Services of Allegany County, 100 South Highland Street, Wellsville, NY 14895.
---
April 3
Allan P. Finseth, 78, of rural Augusta, passed away Saturday, March 31, 2018 at his home in the loving care of his family and St. Croix Hospice.

Allan, son of Arnold and Pearl (Growrud) Finseth was born July 25, 1939 in Eau Claire. He was raised in Eau Claire where he became an Eagle Scout and graduated from Memorial High School in 1957. He was united in marriage to Jean
Anderson in January of 1959, and to this union his 2 daughters were born. He later married Ellen Rabbitt and together they had a son. Throughout the years Al owned and operated multiple businesses and enjoyed living at his lake home. His biggest passion was restoring cars; starting with the search and going through the entire process it took to finish them. Everyone enjoyed his passion for life, his positive attitude, and all the many stories that included his vast knowledge in so many different areas.

Al is survived by his sister, Irene (Arnie) Johnson; 2 daughters, Jill Baker, Julie (Bob) Downs; son, Alex Finseth; grandchildren, Nick, Lindsay and Jessi; good friend Joel; and canine companion Max. He was preceded in death by his parents.

A visitation will be held Saturday, April 7, 2018 from 11:00 a.m. to 3:00 p.m. at the Anderson Funeral Home in Augusta. At 3:00 p.m. we will be leaving the funeral home and driving to the Drammen Lutheran Church Cemetery where graveside services will be held.

The cemetery is located at S12275 County Road B, rural Mondovi.
Online condolences can be left at Anderson Funeral Home



Dean H. Dorholt
---
March 25
Elizabeth A. Marshall (nee Wood) was born October 1, 1937 in Sparta, IL. and passed away peacefully at home Tuesday, March 6, 2018, after a lengthy struggle with cancer. Dear mother of Douglas (Sarah) of Amherst, MA., David (Hyejong) of Ft. Lauderdale, FL., and Rev. Fr. Daniel (Anya) of Cincinnati, OH.;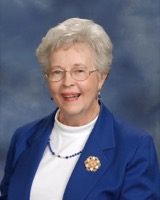 dear grandmother of Rebecca, James, Alexandra, Leo and Alexander; sister of Helen (William) Stairwalt of Godfrey, IL and Howard (Pat) Wood of Sparta, IL.; aunt to three nieces and two nephews, sister-in-law, cousin and friend to many. She was predeceased by her beloved husband of 47 years, Alexander Marshall.

Mrs. Marshall was a 1955 graduate of Sparta High School, Sparta, IL and received an Associate's degree from SIU Carbondale. Later in life she earned a Bachelor's degree in Healthcare Management from Maryville University. She met Alexander while working at McDonnell Aircraft Corporation and married him in 1960. The young couple spent several years in Ottawa, Canada and then returned to St. Louis, purchasing the house in which she passed away 52 years later.

Mrs. Marshall was a longtime member of Salem-in-Ladue United Methodist Church where she was extremely active, particularly in the United Methodist Women. She served as director of Meals on Wheels of Greater St. Louis for several years. She loved musical theater and a meal out with friends.

In lieu of flowers, memorial contributions appreciated to Meals on Wheels of Greater St. Louis, P.O. Box 410395, St. Louis, MO 63141 or Kingdom House, 1321 South 11th Street, St.Louis, MO 63104.
---
March 5
James Crippen passed away on January 29, 2018 in Fullerton, CA. He was born on October 19, 1936 in Santa Monica, California to parents Lawrence and Catherine Crippen. Already having an older sister, Chickie, two brothers O.T. and Tommy followed. The family settled in the Pacific Palisades near the ocean where Jim grew up. The family spent their summers on Lake Mary in a giant tent, which as Jim always pointed out, slept the entire family and guests as well! Two events in his early life had such a profound influence on him that they carried his interest throughout his life. His father worked in the mailroom for the railways, developing Jim's interest in trains, both model and full-sized. Growing up in the car culture of post-war Southern California, he discovered his lifelong love for classic cars. Never to conform to the popular, instead of Bucket T's and flaming 57's, he bought a Franklin!

Everybody who met Jim became aware of his passion for the Franklin automobile. His knowledge reached to every detail of the car down to the engine size and lens manufacturer. Over the years he owned four Franklins. The most memorable story of his acquisition of them centers around one of the road trips he took with his son, this one being through Arizona. We visited two well-know collectors; the first had a former museum Franklin. Of course he couldn't resist, and added it into his collection. Visiting the second collector he happened to notice, based on some clear detail having to do with the upholstery, that this was in fact the very car he had owned in high school. Unfortunately the collector was unwilling to sell. Of course he kept track of its whereabouts through his active membership in the Franklin Club, and when it appeared in the estate auction, it became his.

As his school years advanced at West LA's University High and Cal State Los Angeles, he found a passion for U.S. History and Government. This interest extended into family history and genealogy. He soon realized his career calling was to become a Social Science teacher. During this time he served in the Air National Guard. In 1959 he began his 35-years as a teacher at Sunny Hills High School in Fullerton. For Jim, history was not just about the past; when he taught, history came alive in his classes.

In 1962 he met Linda in the Methodist Church in Fullerton. They were married on June 30, 1963. Two children, James Jr. and Cheryl were born. Being a teacher and loving history, he never hesitated to share his knowledge with his family. Family vacations always included travelling in their motorhome to visit national monuments and historical sites such as presidential homes and libraries.

Jim was an active member in the Methodist church; his fellow adult Sunday school participants could always count on his contributions at their meetings. In addition, he served on many church committees over the years, and enjoyed representing the church at their annual conference in Redlands, where he reconnected with other delegates and former ministers.

After retirement, Jim enjoyed a full and event-filled life, which included a great deal of international travel. He visited James in England and Germany, Cheryl in Kenya and Uganda. He and Linda visited such diverse places as Russia, Australia, South America, The Holy Land, Egypt, and Greece. He especially enjoyed the historically themed trips organized by the Methodist Church. Wherever he went Jim brought his natural inquisitiveness and lifelong passion for learning.

From the eulogy made by Jim Crippen's son, James Jr.
---
February 7
It is with great sadness that we note the passing of John Charles Tripier, 90. John passed away Tuesday, February 6, 2018, at Granite Farms Estates in Media. John was born May 25, 1927, in Chestnut Hill, PA to the late Charles L. Tripier and Marie Lousie (Froger) Tripier. He was predeceased by his only sibling, Helene.

John was a graduate of Lower Marion High School and attended Spring Garden Institute in Philadelphia. He served in Army Air Corps during WWII. After leaving the service in 1946 he worked at Clifton Precision. Later he and his father founded Auto Electric and Parts in Media. After over 50 years in the auto parts and repair business he sold Auto Electric in 1995 and moved on full-time to his second business selling and repairing air guns. His passions were his businesses, flying, antique cars, model airplanes, archaeology and history.

His survivors include his wife Barbara L. (Brown) Tripier, children Jeanette Spence (Kirk) of Portland, OR, Suzette Young of Media, and David Tripier (Claire) of Los Gatos, CA and eight grandchildren.

A private graveside service will be held at the Media Cemetery. A public memorial service is scheduled for Sunday, February, 11th at 2 PM, at Granite Farms Estates' auditorium, 1343 W. Baltimore Pike, Media, PA. In lieu of flowers donations may be made to a charity of your choice. Online condolences at cavanaghfuneralhome.com

---
February 3, 2018
It is with great sadness that we note the passing of Lloyd E. Young, "Mr. Overdrive", age 87, of Canal Winchester, who died January 10, 2018 at his home. He was born August 15, 1930 in Violet Township to the late Robert and Mabel Young. Lloyd was a retired corporate pilot and had a passion for antique automobiles. He belonged to the Lithopolis American Legion Post 677, the Antique Car Club of America, and many other various antique car clubs. He is preceded in death by his first wife Betty Young and his second wife Shirley Young.