News of the Club
Member Update
November 16, 2016
It is with great sadness that we report that Carmine Nicastro passed away Friday, November 4, 2016.
Dr. Carmine Anthony Nicastro Jr. peacefully departed this life after 78 years on the morning of November 4th, 2016 at home with his wife of 25 years, Marion Nicastro, by his side.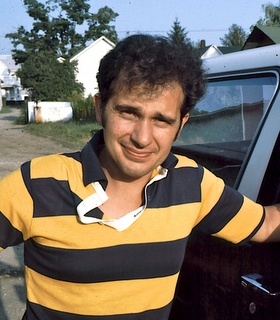 His spirit is carried on by his first wife of 29 years Nancy Nicastro, brother Robert Nicastro, daughters Veronica Nicastro, Denise Kartzman, Flowers Lovern, and Monique Flores, and grand-children Lauren, Matthew, Joshua, Dominic, Sophie, Henry, Tristan, and Thalia, and by the thousands of patients who received his gift of healing. Carmine was born to his loving parents, Carmine Sr. and Vera Nicastro, on April 4 th , 1938 in New York City, NY. After serving in the United States Army, he became an engineer for Corning Glass where he worked for nine years and developed three patents. Eventually, he became a Doctor of Chiropractic and began a journey to provide health and healing to his community, which lasted 57 years. Carmine's ingenuity and excitement for life were also evident in his love of working on antique cars, hunting, fishing, traveling, and conservation.

Private services will be held on the 26 th of November, 2016, followed by an open-house celebration of Carmine's life at the Bradford Fire Hall on Main Street in Bradford, NY at 12:30pm.

In lieu of flowers, memorial gifts may be made to Schuyler County Habitat for Humanity, PO box 45 Watkins Glen, NY 14891, Tyrone Fire Department, PO Box 69, Tyrone, NY 14887, or Weston Presbyterian Church, 510 County Route 23, Dundee, NY 14837. To leave the family a message of condolence, sign a guestbook, or to light a "Candle of Remembrance", please visit www.vedderandscottfuneralhome.com

Published in The Corning Leader on Nov. 13, 2016
November 4, 2016
It is with great sadness that we report that Dot Christiansen passed away Friday, November 4, 2016.
Dorothy Tutein (Dot) Christiansen, wife of Arnold (Arnie) Christiansen, entered her Eternal Home on Friday, November 4, 2016, at Genesis Healthcare Mineral Springs, North Conway, NH.

Although a resident of Tamworth for 37 years, she recently spent a happy and active year and a half at Evergreen Place (The New Hampshire Masonic Home in Manchester) where she received outstanding loving care.
She was born on May 4th, 1930, the daughter of Winifred (Bruce) and Herbert Tutein.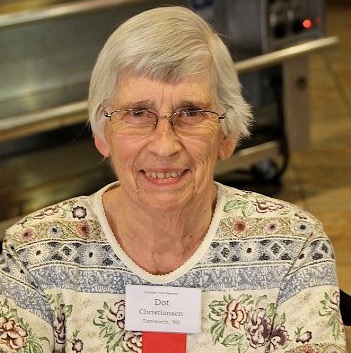 She lived in Saugus MA until her marriage in 1954, then moved to Lynn. She was a graduate of Saugus High School where she was involved in many activities and played in the band. After attending Malden Business School she was employed as a secretary in Boston and in Lynn.
She was a Past President of the Junior Riverside Club in Saugus and a Past Worthy Advisor of Saugus Assembly, Order of Rainbow for Girls.
Moving to Goffstown, NH in 1960, she was office manager and 'gofer' for her husband's automotive service station businesses. She was a Past President of the Goffstown Mothers Club, Past President of the Goffstown High School Band Boosters Association, and Past President of and high scorer on the Goffstown Women's Bowling League. She also owned and operated the Silver Bell Cone Craft Shop.
After moving north, she was the office manager for Melvin Village Marina for many years, then was employed by Ward's Boat Shop in Center Ossipee.
Always an active person, she shared an interest with her family in antique automobile activities. She was a member of the Antique Automobile Club of America and was very enthusiastically involved in the H.H. Franklin Club, holding the demanding but rewarding position as Registrar for the 'Franklin Trek', the club's annual national meet, for 27 years. She was also 'Trek' co-chairman for two years. She and Arnie were well-known dealers of antique automobile related collectibles and memorabilia for about 45 years.
Dot was also highly supportive of Arnie in his Masonic activities.
She was a great 'listener', offering words of comfort and sympathy to many who approached her with their problems.
She is survived by 'Arnie', of Tamworth, NH, her husband of 62 years; daughter Susan Roberts, her husband David and son 'Max' of Wakefield, MA; her brother Bruce Tutein and his wife Joanne of New Durham, NH; nieces Paula Tutein, Marcia Tyler, Linda Smith, and nephew Alan Tutein.

Calling hours and service will be held at Lord's Funeral Home; 50 Moultonville Road; Center Ossipee; NH, on Saturday, November 12, 2016, from 1-3pm. Funeral services will be held at 3:00 at the funeral home. Burial will be at the New Hampshire Veteran's Cemetery in Boscowen Monday, November 14, 2016.
In lieu of flowers, the family requests that donations be made in Dot's memory to: Evergreen Place; 813 Beech St.; Manchester, NH 03104 or to The H.H. Franklin Club, Inc.; 50 Barrington St; Rochester, NY 14607-2204.

If you wish to express condolences or leave a fond memory please visit, www.lordfuneralhome.com.
April 26, 2016
Don Reddaway passed away on April 8th this year. He had been a member of the Franklin Club since the 60's. His career as an engineer, working in a Laboratory at the University of Washington, took him to many parts of the world.
I first met Don through the car club in Seattle in 1967 but lost touch when we moved away from Seattle in 1980. We happily met up again with Don and Carole at the Westrek at Forest Grove (2009) and have stayed in close communication since then.
He restored a 1931 Sport Salon and a 1930 Dietrich Convertible Speedster. The latter was a serious top-class rebuild (rebirth?).
He did the wood graining for my 31 Club Sedan. His knowledge of Franklins was extensive and he was always ready to discuss the slightest technical questions with me. His philosophy was that a car should be restored as close to original as possible. Being an engineer, he gave credit to the engineers at the Franklin Company for their work. He said that if you had any problem, you should be able to resolve it via the drawings and the manuals. (This was born out to me when Jim Ryan told me that he had topped up his hydraulic brake fluid in his car with standard brake fluid, only to find out that the previous owner, deceased, had used Silicone fluid - had told no one. The result has been a serious problem.)
Don's wife Carole was also in ill-health and passed away Friday April 22nd, just two weeks after Don.
We will miss them both.
Mike Whitehead
April 16, 2016
Sadly Mrs. Mary Watson passed away on Sunday, April 10, 2016.
Mrs. Mary Wilhoite Watson, 82, passed away on Sunday, April 10, 2016, at her residence. She was beloved by all who knew her and they enjoyed her spirit and attitude towards life.
She was born in Owen County, Kentucky to Laville and Julia Wilhoite, both deceased. She was preceded in death by her sister, Sandra Louise Wilhoite Easton.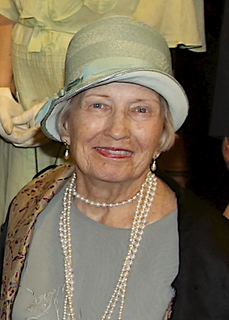 She is survived by her husband of 61 years, Otto B. Watson Jr.; daughters, Laura (Rupert) Watson Zolayvar and Cheryl (Thomas) Eisenhardt; and grandchildren, Stephanie and Eric Zolayvar and Timothy and Steven Eisenhardt. Her family was important to her and a joy in her life.
Mary graduated as valedictorian in 1951 from Lloyd High School in Erlanger, KY. She held Bachelors and Masters degrees in Business Education from the University of Kentucky and an MBA from UNC-Greensboro. Mary taught Business classes at Bourbon County High School in Bourbon County, Kentucky from 1955 through 1958. Mary taught Business courses at Alamance Community College for more than 20 years before retiring in 1993.
She was an active member of the First Baptist Church of Burlington for 58 years where she participated in many programs including: Sunday School teacher, Stewardship committee member and choir member. She volunteered in community programs, including Meals on Wheels and the Burlington Christian Women's Club. She was a lover of antique vehicles and was a member of both the Antique Automobile Club of America (AACA), Alamance Regional AACA, and the H. H. Franklin Motor Club, participating in car club events for Hospice and many other organizations.
Viewing was be held in Burlington on Friday, April 15, 2016. A funeral service was be held at the First Baptist Church of Burlington, Broad Street, on Saturday, April 16, 2016.
Friends wishing to make memorial donations may make them to the First Baptist Church of Burlington in Mary's memory.
January 1, 2016
Hello!
My parents, John and Mary Rose Hufnagel, are long-time members (I am their daughter Cathy). Some members may be aware that my mother has been on the kidney transplant list for almost 2 years, so she asked me to let everyone know that last Monday (Dec 21st) she received an early Christmas present in the form of two transplanted kidneys! She is home from the hospital and doing well. She has named the new kidneys Frick and Frack.
If anyone would like to send Get Well wishes, their address is 7440 Rochester Road, Lockport NY 14094.
Thank you for passing along the news!
Cathy Nacov