Member Transitions 2015
December 9, 2015
Club member David Gardner Merrill, 87, has passed away. He was born in Swampscott, Mass. to L. Gardner and Oliva (Noble) Merrill.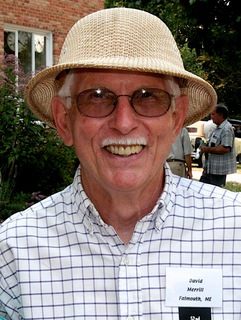 David graduated from Falmouth High School in 1946. He joined the Navy right after graduation and was honorably discharged in 1948. In 1950, he married Mary Lou (Blake) Endicott. David graduated from the University of Maine in Orono in 1952, with a degree in mechanical engineering. He was a member of the Sigma Phi Epsilon fraternity.
David's professional career focused on the railroad industry. He worked for the Bangor & Aroostook, the Maine Central, the Lehigh Valley, and Conrail. He also consulted with railroads around the world including Germany, Turkey, South Korea, and several countries in South America and Africa.
In 1993, David married Nancy Hall and enjoyed 22 years of retirement and adventure. He enjoyed many outdoor activities including hunting, fishing, hiking and camping. David was also an enthusiast of Franklin automobiles, owning and restoring several cars and belonging to the Franklin Club. He was active in The Falmouth Historical Society, helping to establish the Falmouth Heritage Museum. David was a lifelong, active member of the Falmouth Congregational Church. He was a member of the Free Masons, holding a 50 year medal.
David is survived by his wife, Nancy; his son, Peter Merrill and his wife, Joanne of Saco, his daughter, Catherine Liberty and her husband, Peter of Saranac Lake, N.Y., his step children, Chrisanne (Hall) Salazar of Davenport, Iowa, Stephanie and Steve Watts of Sebastian, Fla., and Thomas and Kathy Hall of Minneapolis, Minn.; his sister, Joanne Varga and her husband, Paul of Concord, N.H. He is also survived by 12 grandchildren and nine great-grandchildren; several cousins; and innumerable friends. David was predeceased by two sons, John Merrill and Thomas Merrill.
A Memorial Service will be held at 10:30 a.m., Friday, Dec. 11, 2015 at Falmouth Congregational Church, 267 Falmouth Road, Falmouth. Interment will follow at Pine Grove Cemetery, Falmouth.
In lieu of flowers, contributions may be made to:
The Falmouth Historical Society
2 Homestead Lane
Falmouth, Maine 04105
September 29, 2015
Otis Steve Fansler, Jr.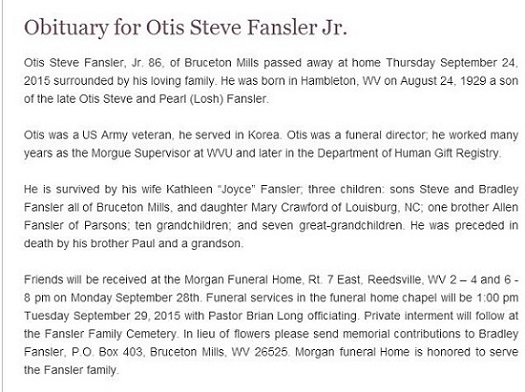 June 16, 2015
Anson A. Schuman, 81, passed away on Friday, May 8, 2015 at the Stratton V.A. Medical Center in Albany after a brief illness. Born in Queens on January 3, 1934, he was son of the late Herman and Barbara Kunzweiler Schuman, and husband of the late Helen A. Schuman, who died April 12, 2004.
Anson was raised in Preston Hollow. He served in the Marine Corps during the Korean War. Following service, he was a self-employed carpet installer and, with his late wife, owned and operated the Glen Royal General Store from 1979 to 1999. Anson was a member of the VFW, AMVETS, Oak Hill-Durham Volunteer Fire Company, and the Franklin Club, an antique automobile club. Anson restored his own Franklin and attended shows and conventions in Schenectady and Cazenovia.
Anson is survived by his children, Anson Schuman Jr., Barbara Schuman, Diane (Dale) Dean, Deborah Canastra and Harry Schuman; brother, Nicholas Kahl; 9 grandchildren, 3 great-grandchildren, many nieces, nephews and cousins. In addition to his parents and wife, Anson is predeceased by three brothers, Herman, Edward and John Schuman, and his son-in-law, Timothy Canastra. Anson has been cremated privately. Calling hours will be Wednesday, 2 to 4 and 6 to 8 p.m. at A.J. Cunningham Funeral Home, 4898 State Route 81, Greenville. A memorial service will be Thursday at 11 a.m. at the funeral home, followed by burial of his ashes with military honors in Brookside Cemetery, Preston Hollow. In lieu of flowers, memorial contributions to the Durham Ambulance, PO Box 106, Oak Hill, NY 12460 will be appreciated.
Condolence page at ajcunninghamfh.com. - See more at: http://ajcunninghamfh.com/tribute/details/525/Anson_A_Schuman/obituary.html#sthash.RvxsrYWn.dpuf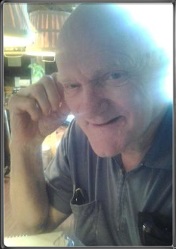 March 7, 2015
Memory of a Franklin
In approximately 1968 or so, My siblings and I 'found' a Franklin in a barn near our house in Elma, NY. It was a four-door open car with wood spoke wheels. I don't know the model but I do know that it was 'rescued'by someone and presumably restored in perhaps the early 1970's.
Memory being what it is, and this one being a rather old one, I can say for sure that the car was largely intact although I remember the hood being open or not on the car. I also recall that the seating position of the driver was such that one could see the engine quite clearly, but again, memories change with age.
Specifically, the car was in a barn/garage at 100 Chairfactory Road in Elma, NY. It was a grand property with a large house and large horse barns. At the time is was owned by the Becker family but was formerly the Hurd estate.
The reason I'm writing is that I'm hoping that someone might know of this car and that I could learn of its condition now. I am not interested in purchasing the car but would very much like to know if it still exists, if it was restored, parted out or what, and if so restored, I'd love to see pictures.
Joe P.
If you know about this car, please email the webmaster at webmaster@franklincar.org
Member Transitions 2015
February 26, 2015
Patricia (Pat) Ann Nobles Kemp, age 86, of Andover, New York, passed away unexpectedly on Sunday February 8. She was the daughter of Eugene and Alice Nobles. Pat graduated from Towanda Grade School, Elmira Academy and attended SUNY Cortland where she was a member of the Nu Sigma Chi Sorority. She was a member of the United Methodist Church, Eastern Star, Horseless Carriage Club, and the Antique Automobile Club of America. A long-time member of the Franklin Club, Pat was the Franklin Trek Chairman for 1976 and 1977. She volunteered for the Red Cross Blood drive and the Election Day voting. She was a talented flutist and piano player. Pat was a kind and gentle lady who never knew a stranger as she would talk to anyone.
She is survived by her husband Roland of 64 years, daughters Barbara (David) Kemp of Johnson City NY, and Anne (Daniel) Russell of Wake Forest NC, and two grandchildren Samantha and Andrew Russell. She loved children and Samantha and Andrew were her constant worry and greatest joy.
A Memorial Service will be held at the United Methodist Church Greenwood St., Andover NY on April 18 at 11 am. Reverends Peggy Knolf and Terry Kelly will officiate. All are welcome to attend. Luncheon to follow. Memorial contributions in lieu of flowers may be given to the Andover Free Library, American Red Cross or donations to your favorite charity.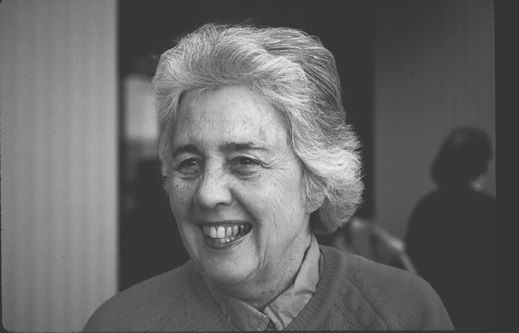 February 23, 2015
Watch some of the cars that attended the Mid-Winter Sunshine Tour at Mount Dora, Florida. Thanks to William O. who put this video together.
Member Transitions 2015
January 10, 2015
In Memoriam: James DeRusha
H.H. Franklin Club member James Oliver DeRusha, 69, passed away on December 16, 2014. He was a loving husband, brother, father, and grandfather. James grew up in Lewiston, NY and graduated from Lewiston Porter Central School. He completed his undergraduate education at Niagara County Community College and received his Masters in Education from SUNY Brockport. He spent the majority of his working years in Education, retiring as Superintendent of Schools at the Port Byron Central School District.
Jim was predeceased by his parents, William and Reta DeRusha of Lewiston, NY and his sister Pamela Condren of Youngstown, NY. He is survived by his wife of 48 years, Sharon, and sons, Michael and Daniel (former HHFC President) and Courtney of Corning, NY; brother, William & Marie DeRusha of Lewiston, NY; sister, Patricia and John Murray of Williamsville, NY. James had a very special relationship with all of his grandchildren who will miss him dearly; Shanita, Makalya, Briana, James, and Margaret.
I first met Jim at the 2001 Westrek in Lake Tahoe. We immediately formed a bond, and truly enjoyed his friendship over the years. His advice and guidance to me as I entered the field of education was invaluable. Jim owned a 1933 Olympic sedan, as well as an MGB and a straight-eight Buick. He will be missed.
-Steve Braverman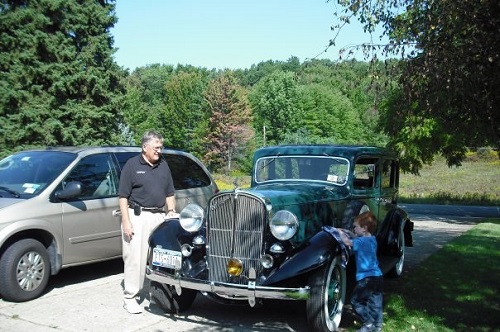 January 2, 2015
Happy New Year and Happy Birthday To Our Franklin Centenarians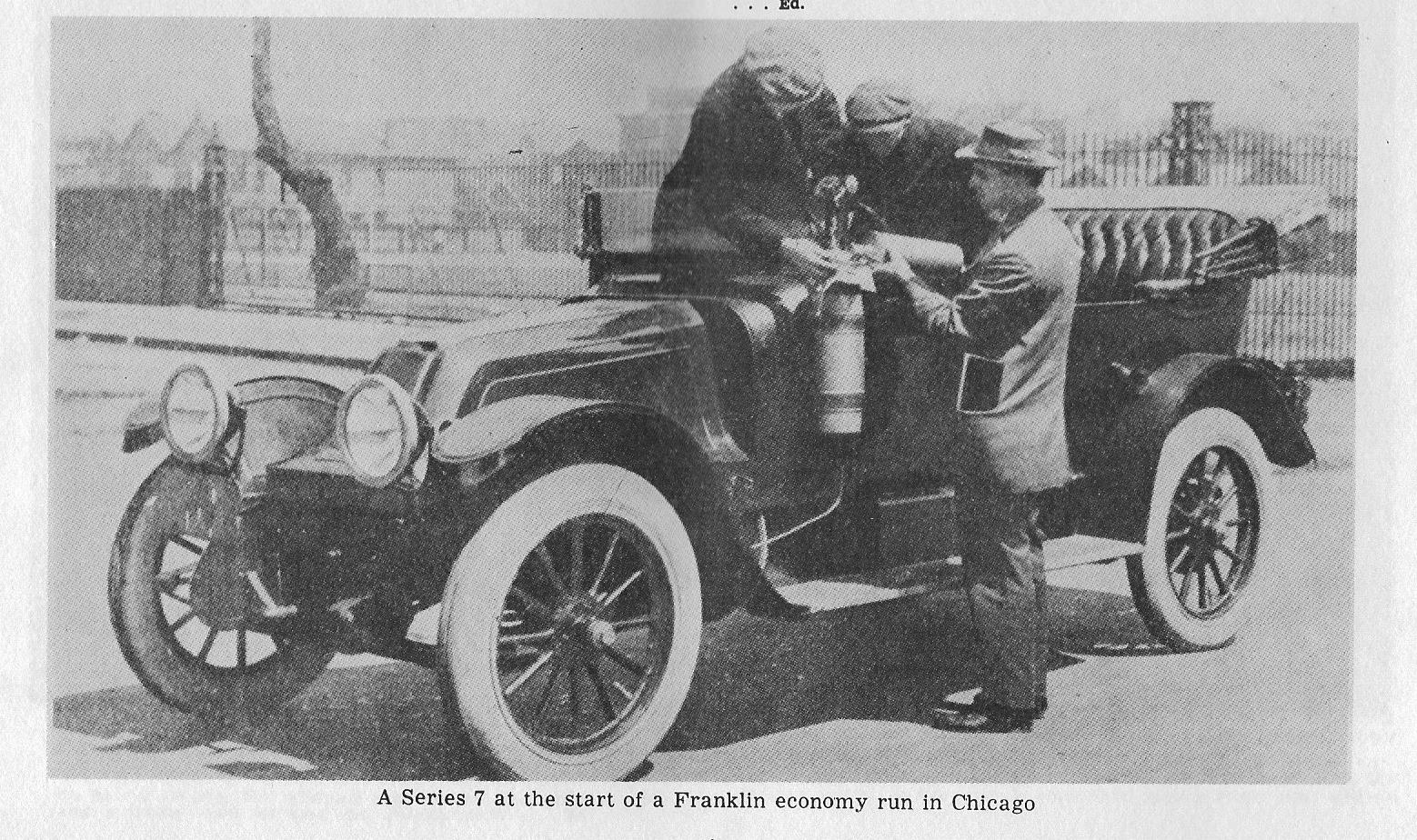 A Series 7 at the start of a Franklin economy run in Chicago.
Model M - Series 6 - Early 1915
Model M - Series 7 - Mid 1915
Model M - Series 8 - Late 1915 to 1916